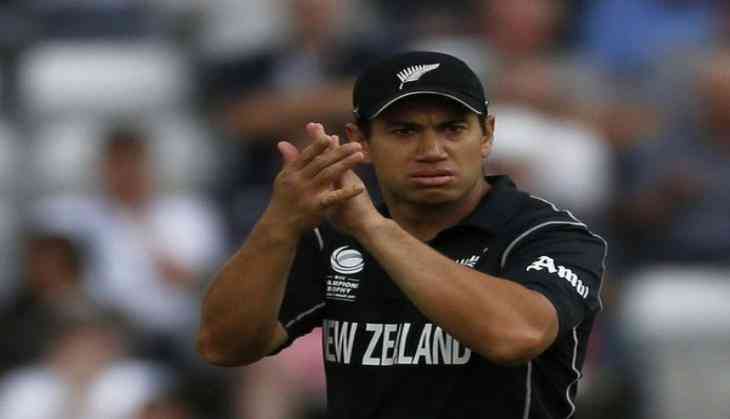 Former Indian opener Virender Sehwag, who is not only known for his explosive batting but also for his witty sense of humour, seems to have got a competitor and it is none other than New Zealand star batsman Ross Taylor.
Sehwag is well known for his quirky posts on the social networking site and many a times, he has trolled other players with his witty comments.
The former cricketer, however, was at the receiving end of the banter when Taylor replied to his humorous tweet in Hindi.
It was all started by Sehwag as he focused on Taylors' name and its phonetic resemblance to 'tailor', which translates to 'darji' in Urdu.
"Well played @RossLTaylor Darji ji . Great effort after handling the pressure of Diwali orders .#indvsnz," he wrote.
To everyone's surprise, Taylor replied to Sehwag's 'Darji' comment in perfect Hindi, leaving everyone completely stumped, including the former opener.
"Thanks @virendersehwag bhai agli Baar Apna order time pe Bhej dena so Mai Apko agli Diwali ke pehle deliver kardunga ..happy Diwali," Taylor quipped.
It continued with Sehwag saying, "Hahaha Masterji , is saal waali patloon hi ek bilaang choti karke dena next diwali pe. Ross the Boss, most sporting :)" and Taylor asking, "Has your Darji not done a good job this Diwali ?".
Sehwag further continued the exchanges by heaping praise on Taylors' skills of stitching partnerships.
"No one can match up to your high standards of stitching Darji ji , whether it is a pant or a partnership @RossLTaylor"," Sehwag said.
The New Zealand batsman did not stop there and took to Instagram to share a picture of him sitting in front of a shut tailor shop and captioned it,"@virendersehwag #Rajkot mein match k baad, #darji (Tailor) Ki dukaan band. Agli silai #Trivandrum mein hogi... Zaroor Aana. #India #IndvNZ."
Highly impressed by Taylor's Hindi skills, Sehwag cheekily asked Unique Identification Authority of India (UIDAI) if the New Zealand batsman could get an Aadhaar card.
"Highly impressed by you @RossLTaylor . @UIDAI, can he be eligible for an Aadhaar Card for such wonderful Hindi skills," he wrote.
The duo's humorous conversation came ahead of India's series-decider third T20I against New Zealand in Thiruvananthapuram on 7 November.
-ANI