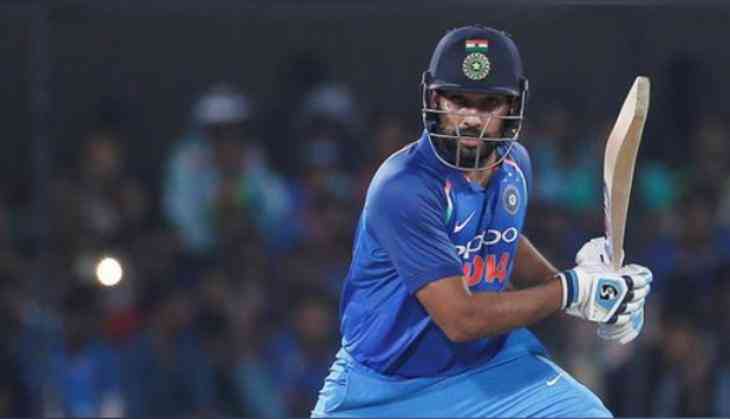 Indian opener Rohit Sharma has winded up 2019 on a high note as he broke a 22 year old milestone on the last day of international cricket this year.
When Rohit scored his ninth run during India's chase of 316 against the West Indies in Cuttack, he pushed his all in all run count for the year to 2,388, thereby outdoing Sri Lanka's Sanath Jayasuriya's record of most international runs as an opener in a calender year.
Also Read: IPL 2020: Unsold XI who will give tough competition to any of the eight teams
The 32-year-old also tops the list of players who have knocked the most international runs in 2019 with 2,388 runs followed by Indian skipper Virat Kohli who trails with 2,370 runs.
At the same time, Kohli could easily end with the highest run total for the fourth year in a row but Rohit might come in way.
Since 2016, the Indian skipper has finished with most numbers of runs in all three formats. While in 2016, Virat Kohli top scored with 2,595 runs, he followed that up with 2,818 and 2,735 runs in 2017 and 2018 respectively.
Also Read: Twitter slams Rishabh Pant for his poor wicket keeping skills