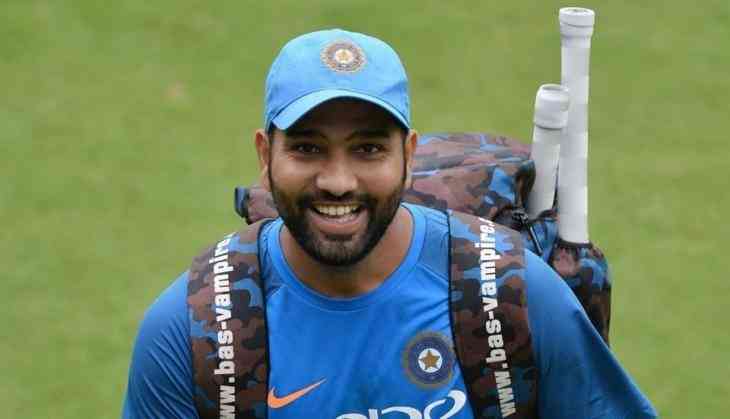 Indian limited over Vice Captain Rohit Sharma cleared the Yo-Yo fitness Test today. He is set to travel with Team India to England tour on June 23. The England tour consist of three T20 Internationals, three ODIs and five Test games commencing from July 3.
Before the England Tour India will tour Ireland for T20 Internationals which is scheduled on June 27 and 29.
According to source Rohit was called to the National Cricket Academy in Bengaluru on Wednesday where he cleared the Yo-Yo fitness test. However, Test team vice captain has been kept in stand by if Rohit failed to qualify the Yo-Yo fitness test.
As per reported in Scroll "There is nothing new in having a stand by. In case the necessity arises, Rahane is being seen as a reserve opener and will fill in that role. As of now, we have not heard that Rohit has any fitness issues," a senior BCCI official, who has worked closely with the cricket operations team
Earlier, Indian pacer Mohammed Shami, Ambati Rayudu and Sanju Samson already failed to qualify the mendatory fitness test.
Also Read: Indian skipper Virat Kohli's fans will rejoice today! Here's why this day is so special