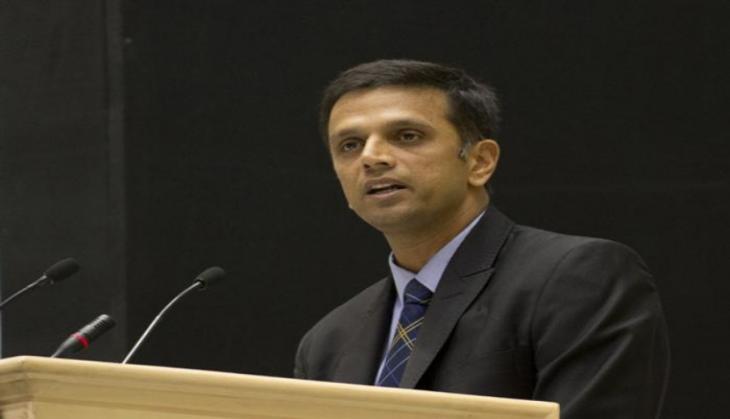 Former Indian captain and current A team coach Rahul Dravid feels that Mahendra Singh Dhoni timed his decision of quitting captaincy right if he doesn't see himself continuing in the team going into the 2019 World Cup.
"[Dhoni's decision was] probably not that much of a surprise, in the sense that he probably knew that the time was sooner rather than later," Dravid said. "There was talk of him continuing till the Champions Trophy with only one one-day series before that.
"But I think, from his perspective, if he didn't see himself continuing till the next World Cup, he got the timing really right because if he doesn't see himself as a long-term prospect as captain then I think it is a good time to let Virat Kohli take over and have enough time to be able to build a one-day team to his liking for the next World Cup," Dravid told ESPN Cricinfo.
Also Read: MS Dhoni will always be my captain, tweets Virat Kohli
"There is no doubt that someone of MS Dhoni's experience and ability, when playing well, is invaluable to the side. That's the kind of experience and knowledge and ability, under pressure especially. It is not easy to find and not easy to get," Dravid said.
"The question obviously remains that you need to earn your place in the team and you need to do it with performances. So at his best and performing really well, a guy like MS Dhoni is invaluable to India's one-day team, especially in the big tournaments coming up."
"But I think that will also be decided by his own performances and his own ability. I think now he will really be judged on how he performs and can he hold his place in the side purely in terms of his wicket-keeping and batting. And that'll be up to him," he added.
Dravid feels that history will remember him as a successful India captain.
"History will remember him as India's most successful captain. And someone who really, in his time as an Indian captain, took the team and the game forward in this country," he said.
--PTI