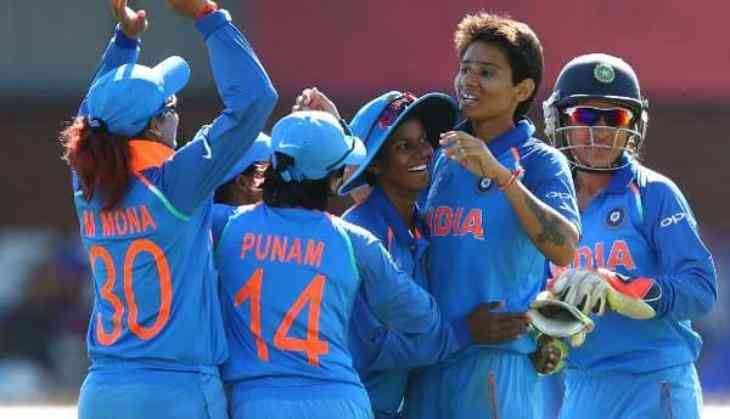 The Indian women's team may be in the midst of a felicitation spree but country's newest cricket stars still don't know about their next international assignment.
Despite all the hype, there are no home or away series lined up for Mithali Raj and her team for the time being as BCCI is yet to finalise when the team plays next.
"We will be discussing the issue about upcoming international fixtures for the women's team very soon," acting secretary Amitabh Chaudhary replied to a query from PTI after the Special General Meeting.
Skipper Mithali Raj today emphasised that the preparation for next year's ICC Women's World T20 should start in right earnest.
"We should start straightaway preparing for the World T20 scheduled next year," Mithali said.
Unlike the men's team whose bilateral tour diary is choc- a-bloc till December 2018, the same does not apply for the women's team despite being under the aegis of BCCI since 2006.
A BCCI official, who did not wish to officially come on record feels that for maintaining the hype and interest, the next series must be held as soon as possible.
"Look at the men's team. They played the Champions Trophy final and then flew to West Indies and are now playing in Sri Lanka. But there are no such plans in place for women's team.
In order to maintain the interest, at least a proper plan should be in place for next one year," the official, who was present during the felicitation by BCCI said.
It has been learnt that Committee of Administrators chief Vinod Rai wants a committee to be formed that will look into the pay hike and central contracts of the women cricketers.
"The committee will comprise of coach (Tushar Arothe), skipper (Raj) along with Diana Edulji, acting secretary Amitabh Chaudhary. This committee will take stock of pay structure for women as well as decide on the international fixtures in the coming months," the official added.
It was also learnt that despite the growing demands for a Women's IPL, the BCCI would like to "wait and watch" primarily because there are not enough women cricketers around who can rub shoulders with the best in business.
"Even if we want to have a five-team WIPL, we would require at least 40-45 Indian cricketers. If I leave aside the 15, who played World Cup, we would need to analyse that do we have 30 quality uncapped women cricketers.
"I am afraid we don't have that many in India right now.
When you are speaking about IPL, that means it's not about exposure but also quality matches palatable for crowd," a BCCI official, who has worked with women's cricket, said today.
-PTI