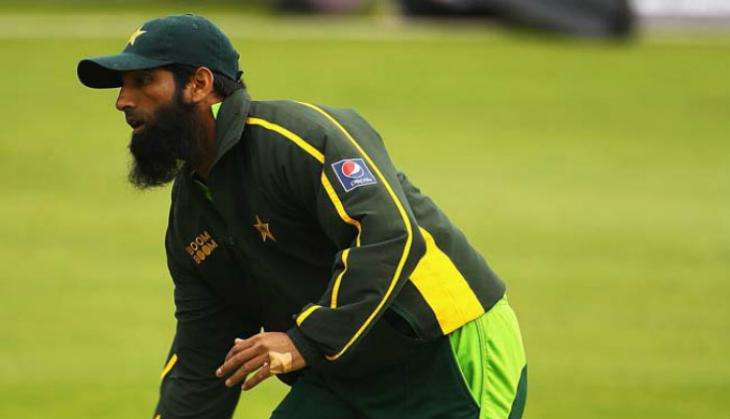 Former Pakistan captain Mohammad Yousuf says Pakistan batsmen will be tested on the upcoming England tour since they have played only in friendly conditions in the UAE in the last few years.
In the latest Test rankings issued by the ICC, Pakistan are placed third behind Australia and India after a series of convincing performances in Dubai, Abu Dhabi and Sharjah.
These are venues where they have been forced to play their home series since militants attacked the Sri Lankan team in Lahore in March, 2009.
"What worries me is that Pakistan's test cricket has mainly been restricted to the UAE for the last few years and in England they have a lot at stake to guard their excellent test record," Yousuf said.
The 41-year old said the conditions in UAE and England are totally different and the Pakistani batsmen would be severely tested in English conditions against an in-form English bowling attack.
"It is going to be a tough tour for us and our first priority should be to ensure we don't fold up like Sri Lanka has done in England," he said.
Yousuf said that Pakistan had the advantage of having more experienced batsmen and more potent bowlers.
"I think Pakistan should do better than Sri Lanka. Because Younis, Misbah, Azhar and Asad Shafiq all have plenty of experience but the key will be how quickly they adjust to the English conditions and pitches," he said.
Yousuf, who played 90 Tests and 288 one-day internationals said that Pakistani batsmen had also struggled in England in the past but always put up a fight.
"The 2010 tour I think was our worst in England in many years and this team will be challenged to ensure they perform better and the tour is not a repetition of 2010," he added.
He noted that even the top Indian batmen had struggled in England on their last tour because of the top skills of the English bowlers on conducive pitches.
"If Pakistan does well in England it would have shown everyone that it is a top test side," Yousuf added.
But he noted that nowadays most test teams were restricted to performing well at home.
Yousuf said he was disappointed that things didn't appear to be changing for the better in Pakistan cricket.
"The team is due to leave for England in a few days and the new coach is yet to join the players. I don't think this is ideal preparation for such a big series."
Yousuf said he was not aware what agreement the Pakistan board had with Mickey Arthur but before signing him they should have ensured he joined the team on time.
-PTI