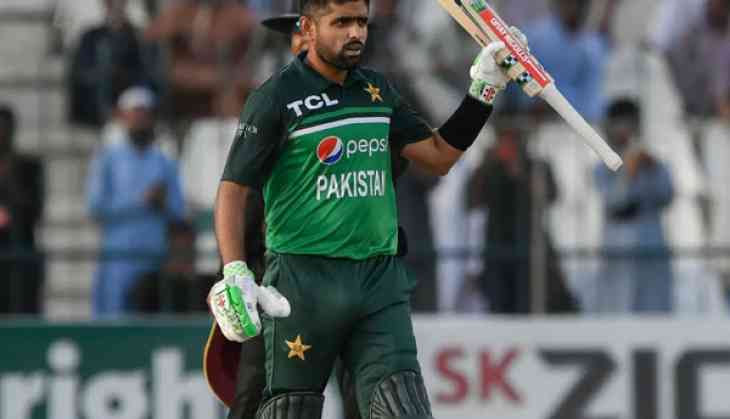 Two-time ICC Men's ODI Player of the Year Babar Azam has achieved almost everything possible in 50-over cricket over the last 24 months, but there is one more thing he is missing and dearly wants to achieve - leading Pakistan to the ICC Cricket World Cup title in India later this year.
Babar has been a force to be reckoned with in 50-over cricket in recent times, still holding on to the No.1 spot on the ODI Player Rankings since July 2021 and deservedly named the ODI Player of the Year for the last two years.
In that time Babar has amassed a mountain of runs and his form has helped Pakistan remain one of the best teams in one-day cricket as the Asian side has closed in on the No.1 team ranking.
But while the personal accolades continue to flood in for Babar, team success is ultimately what he really strives for and the 28-year-old will get the chance to achieve this later this year at the ICC Men's Cricket World Cup.
"The ambition is to be a part of the World Cup team and to win the tournament," Babar told ICC Digital when asked what his career ambition was.
"The World Cup is coming up and my ambition is to perform well so that we can win it. You see a lot of things individually too, but my goal right now is to win the World Cup," added Azam.
While Pakistan only played a total of nine ODI matches in 2022 - losing just once in that span to Australia at home - Babar's side has a host of 50-over matches lined up over the coming months that will help them prepare for the World Cup that is scheduled in India later this year.
A five-match series at home against New Zealand at the end of April and into May looms as the most immediate focus for Pakistan, with a three-game tour of Afghanistan and the 2023 edition of the Asia Cup - reverting to 50-over format again - all on the horizon prior to the World Cup.
While Babar has a good idea of what Pakistan's best XI will look like at the World Cup, he knows there is plenty of cricket that will be played prior to the tournament that will determine the make-up of his side.
"This year we have a lot of white-ball cricket because of the World Cup...you need to take things step by step," Babar noted.
"You cannot really jump to your goal. You have to achieve it step by step. The mindset is to go step by step, but yeah you have it in the back for your mind that you need to perform well. But there is hard work and planning behind it," said Babar.
Also Read: Axar, Shami help India gain 223 run lead, hosts all out for 400 (Day 3, Lunch)