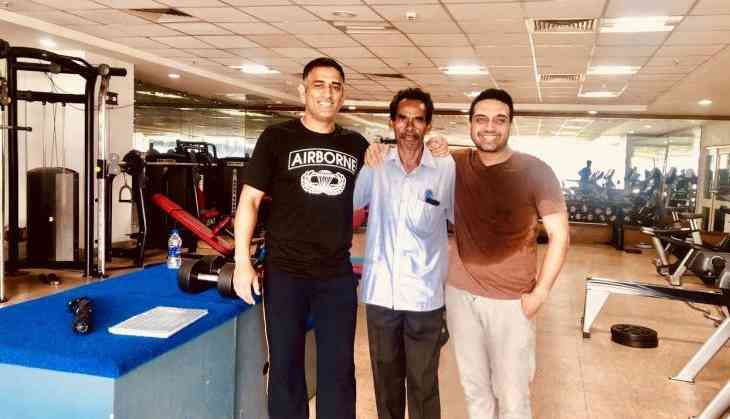 The whole country is losing their mind over MS Dhoni's retirement. But the former Indian captain is not looking as tensed as his fans. MS Dhoni was spotted playing billiards with a local MLA Kunal Sarangi at Jharkhand State Cricket Association (JSCA).
MS Dhoni has not played international cricket since India's unfortunate exit from World Cup 2019. MS Dhoni went for military training and then he served in the Indian state of Jammu & Kashmir. MS Dhoni is honorary lieutenant colonel with the Indian Army and is part of their parachute regiment.
MS Dhoni is not looking fit and his health is deteriorating. It seems that MS Dhoni is not going to play international cricket again.
Former India opener Gautam Gambhir recently criticised MS Dhoni for "picking and choosing series" and advised the selectors to speak to him over his future plans. "Selectors should speak to him about his future plans," Gambhir said on the sidelines of an event in Delhi.
ख़राब मौसम के कारण कुछ कार्यक्रम रद्द और मिल हए फुर्सत के पल और वो भी मेरी सबसे मनपसंद जगह अपने #JSCA स्टेडियम में और एक तस्वीर हम सबके सुपर हीरो - #बासु दा के साथ जो JSCA मैदान के क्यूरेटर हैं और मेरे #बहरागोडाविधानसभा क्षेत्र के #बारसती गाँव के ही निवासी हैं।#Ranchi #Rains pic.twitter.com/6n9fGP2IVI

— Kunal Sarangi 🇮🇳 (@KunalSarangi) September 26, 2019