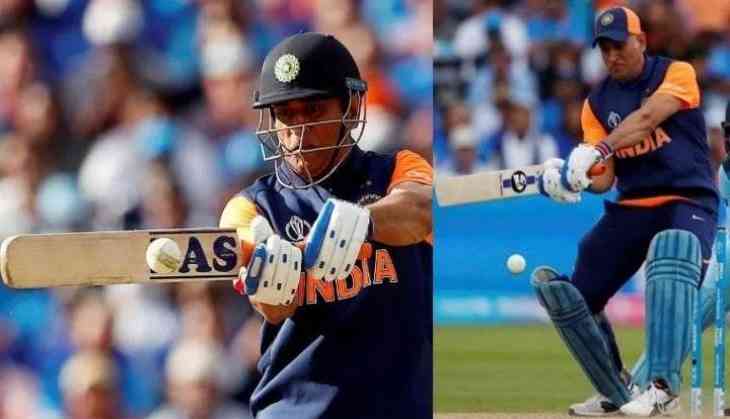 Former Indian skipper MS Dhoni is doing something unusual in the ongoing World Cup in England and Wales. Dhoni is playing with three different bats bearing three different stickers. Dhoni is using BAS, SG and SS stickers while batting in this World Cup.
According to a report in the Indian Express, Dhoni is using three different stickers to thank the companies that helped him during his growing days.
MS Dhoni's manager Arun Pandey said, "It's a fact that he has been using different bats with different brandings, but he is not charging them. He wants to say thank to them for helping in various stages of his career.
"Dhoni has a big heart. He does not need money, he has enough of it, he is using those bats as a goodwill gesture. BAS was with him from the beginning and SG also was very helpful to him," Arun Pandey was quoted as saying by Mumbai Mirror.
Dhoni was promoting Australian company 'Spartan' before but the matter ran into legal trouble after the company failed to pay his royalty fees.
MS Dhoni's gesture towards the three company suggests that he is likely to take retirement from international cricket after the World Cup.
Also read: 'Beh*****d so raha hai waha pe' Virat Kohli blasts Yuzvendra Chahal for misfield: Video