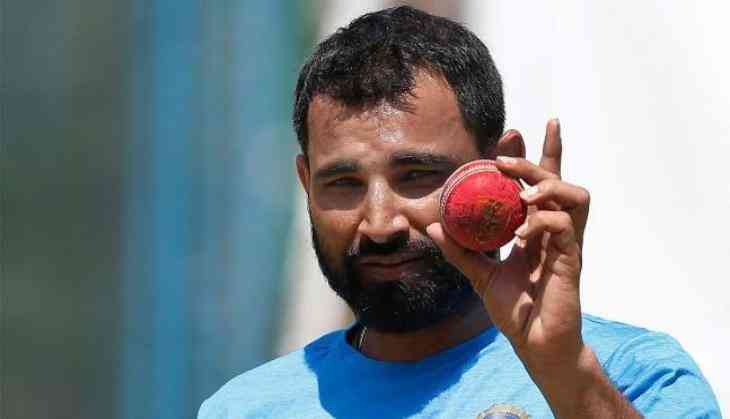 There has been a lot, Mohammad has faced recently after his wife Hasin Jahan accused him of having relations with women outside marriage. She also accused Shami of collecting money from a Pakistani-girl in Dubai and she went on to levelling charges of trying to fix matches. However, BCCI has announced to revoke Shami's annual contract as a Grade-B cricketer after BCCI's Anti-Corruption Unit found him innocent in cases of monetary-irregularities.
All is well if it ends well. Shami's story is a textbook case of this saying for he had his share of difficulties overcoming a situation that could cost him, his career.
Shami has recently revealed about his mind while he was struggling with his personal life. A day after being given clean chit by the Board of Control for Cricket in India (BCCI) the match-fixing allegations levelled against him, the Indian fast bowler on Friday said that the last 10-15 days had been a kind of mental torture for him.
"It was a family issue. False allegations were levelled against me. It is a kind of mental torture. So, last 10-15 days were really tough for me. I am trying to come through it as soon as possible," Shami told ANI.
After the allegations against Shami surfaced, BCCI taking cognizance of the matter almost instantly cancelled Shami's contract with the national team. Later, after the Anti-corruption Unit of BCCI, On Thursday, gave a clean chit to Shami, BCCI included the pacer in Grade B of the board's annual retainer contracts after they found no evidence of match-fixing against the Indian pacer as alleged by his wife.
"A lot of dirty allegations were levelled against me as well as my family which I don't think anyone will admit. As I have got a clean chit by the BCCI, I am hoping to come out innocent over every allegation. So, I am hopeful of not getting convicted for the offence which I have not done," Shami said.