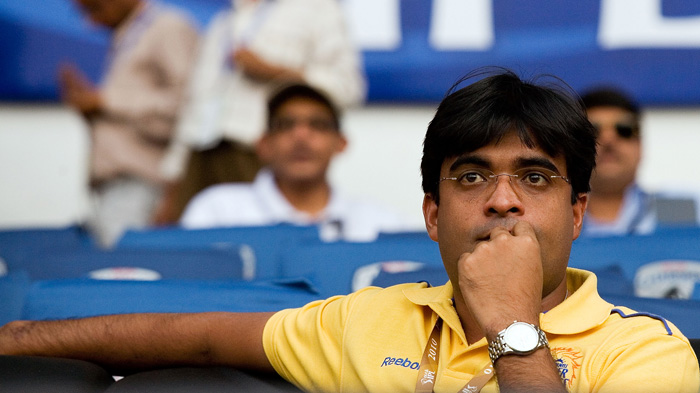 Son-in-law to ICC Chairman N Srinivasan, Gurunath Meiyappan has been banned from cricket for life, following the Supreme Court IPL verdict. The controversy surrounding Meiyappan's association with Chennai Super Kings has been around for a long time, and finally, the decision of the Supreme Court has put an end to it.
Below are few things you need to know about Gurunath Meiyappan:
The controversy surrounding Meiyappan's role in CSK has been on since the allegations of his involvement in spot fixing along with Vindoo Dara Singh and Raj Kundra. The allegations came up as a result of the call records in which Meiyappan was heard interacting with a renowned bookie, Vikram Agarwal. The calls recorded in 2013 suggested that Meiyappan had a talk with the bookie 200 times in a span of 3 days.
After the entire controversy in 2013, when N Srinivasan was asked about Meiyappan's involvement in CSK's team management, he said, "He (Gurunath) did not have any role. He never visited the CSK office. But he would go [to the matches]. He is very enthusiastic. Let the commission find out."
The lengthy case was finally put to end on 14 July by the Supreme Court, which has put a lifelong ban on Meiyappan's association with cricket.