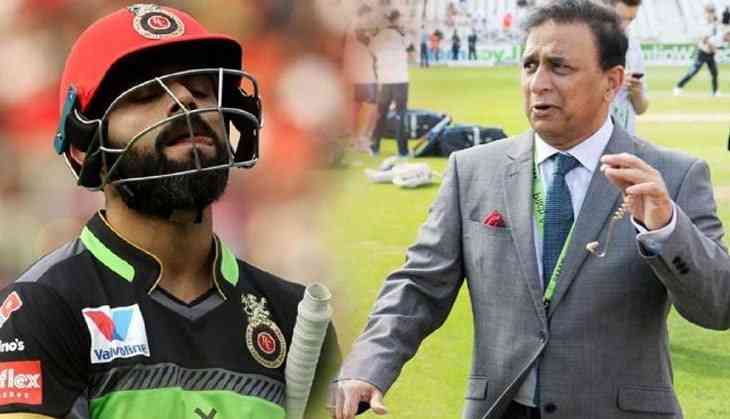 Virat Kohli-Sunil Gavaskar
This season is arguably the worst IPL for Virat Kohli and Royal Challengers Bangalore. RCB have lost their sixth consecutive match in IPL 2019 and they are the only team with no points beside their name in the points table. RCB is sitting at the bottom of the table, having lost six out of six matches they have played so far.
Former Indian cricketer Sunil Gavaskar wants Virat Kohli and RCB to fail this season. Gavaskar feels RCB's disastrous outing may be a blessing in disguise. Gavaskar said, "If Virat Kohli-led RCB don't qualify for the play-offs this season then it could be a blessing in disguise for the Indian team. Firstly, Kohli will get a week off to get his energy back and secondly, from a superstitious point of view, it could mean that all the luck he did not have in the IPL will come back in the ICC World Cup."
Virat Kohli-led RCB lost their sixth match to Delhi Capitals at Bengaluru's M Chinnaswamy Stadium on Sunday. Delhi Capitals won the match by 4 wickets as skipper Shreyas Iyer scored a fantastic half-century. Iyer was dismissed by Navdeep Saini for 67 off 50 balls in 18th over.
Virat Kohli was the only batsman who scored some runs for RCB. Kohli scored 41 off 33 before he was dismissed by Kagiso Rabada. Royal Challengers Bangalore will play their next match against Kings XI Punjab on April 13 at Mohali's IS Bindra Stadium.
Also read: Virat Kohli to be dropped as Royal Challengers Bangalore captain? Know why