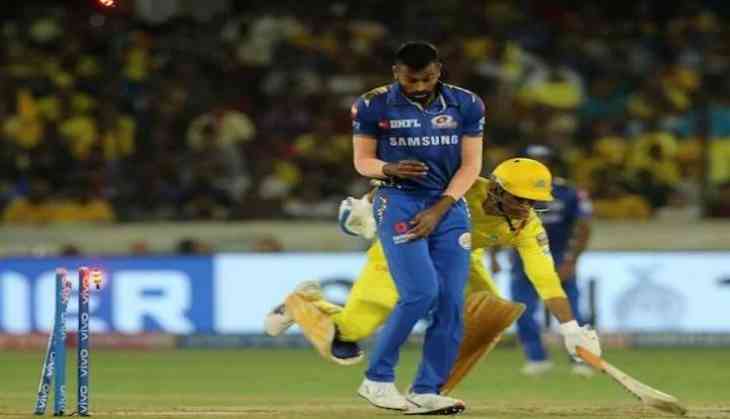 There are whispers around the Indian Premier League 2019 finals that went right down to the last ball. 'The match was fixed' fans suspecting after the thrilling final that was won by Mumbai Indians. The biggest beneficiary was the bookmakers, who made a lot of money out of the nail-biting match. Those who lost money or was disappointed by their team are calling it a fixed match.
This is not a new phenomenon as it happens every year. The accusations are always thrown at the team, players, IPL governing body and even at the BCCI. But the truth is that there is no proof to conclude that IPL matches are fixed. The attempt was made in 2013, but was foiled by the police. Players were punished as well as the owners and even the team had to bear the brunt of it all.
It was all choice and chance that swayed the result in Mumbai's favour. For example Rohit Sharma's decision of giving the last over to Lasith Malinga despite him conceiving 20 runs in the previous one. Another would be MS Dhoni's run-out, which is a controversy in itself. Third umpire Nigel Llong took so much time give his decision which created confusion among fans from both sides.
Lasith Malinga was bowling at 140 kmph till the last ball of the over which he chose to bowl at 112 kmph. The decision changed everything. Decide for yourself whether the match was fixed or not. And if its a yes for you, stop watching the IPL.
Also read: IPL is over, India is now worried about two key players before the World Cup 2019