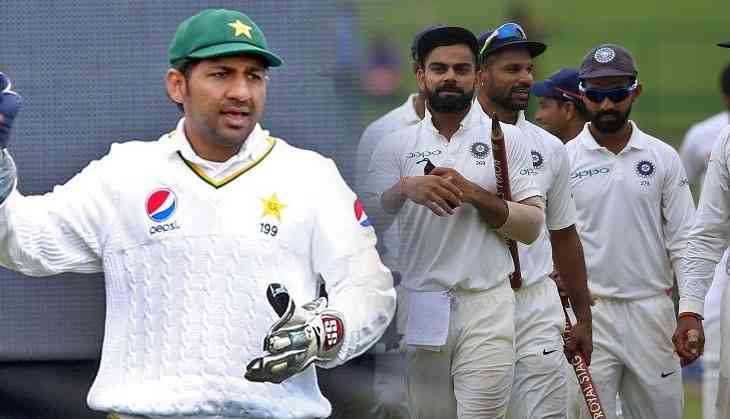 After the poor performance of Virat Kohli's men, England dismissed the visitors for 130 and won the second Test by an innings and 159 runs at Lord's.
The performances by the Virat Kohli's Indian cricket team have drawn criticism from all around the world while Sarfraz Ahmed also fanned the flames in the growing controversy. He felt that India should have played more games before the start of the series.
However, Sarfraz led Pakistan cricket team returned with a 1-1 draw earlier this year when they toured England.
Pakistan skipper Sarfraz Ahmed cited that as compared the performance of his team to that of India's in the recent tours saying, "I have toured England twice and both times Pakistan team performed well. According to me, whichever Asian team travels to England tend to struggle. India is no different as the conditions there are really tough as quoted in Times Now.
"I guess Pakistan's preparations were good. If we are talking about my first tour there (in 2016), we had reached England 25 days before the start of the series. We had a 10-day camp and then played two practice games - which helped us immensely," said Sarfraz about the 2016 tour of England.
Also Read: Independence Day 2018: Sachin Tendulkar and Virender Sehwag post inspirational messages will win your hearts!