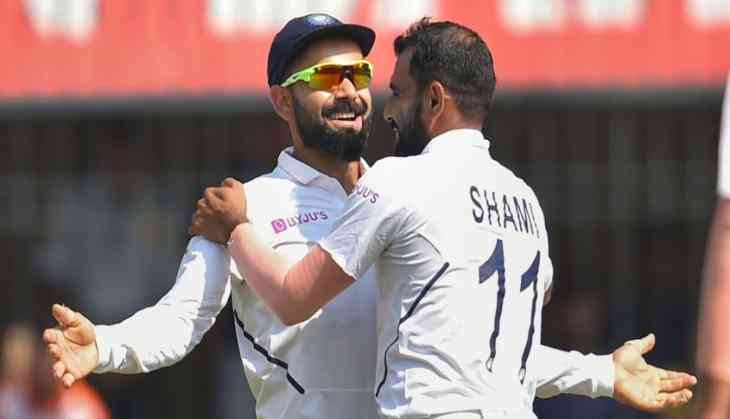 Indian skipper Virat Kohli termed the India bowling squad a 'dream bowling attack' that made the contest look ordinary as India scored 10th innings win under Virat Kohli. India defeated Bangladesh in the first of the ongoing 2-Test series in Indore on Saturday.
India's fast-bowling attack has really improved and the "boys just need some runs on the board to deliver", believes Virat Kohli.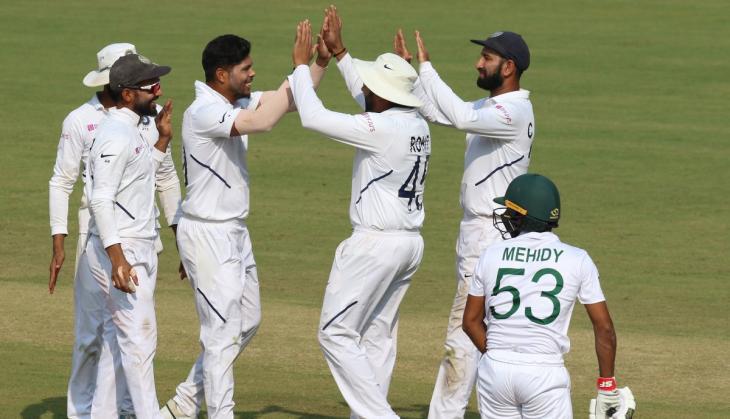 "These guys are at the top of the game. When they bowl overseas, this is going to be a hell of an attack," Virat Kohli said while talking to commentator Harsha Bhogle during the award distribution ceremony.
Mohammed Shami (match haul of 7 wickets), Umesh Yadav (4 wickets overall) and Ishant Sharma (3 wickets) scared the hell out of the opposition. Ravichandran Ashwin (match haul of 5 wickets) complemented the pacers, chipping in with wickets at regular intervals.
India annihilated Bangladesh inside three days for a resounding innings and 130 run-victory in the first Test, riding on one of the most hostile fast bowling performances in recent times.
The quick victory was on predicted lines. Having bowled Bangladesh out for 150 in the first innings, India bundled them out for 213 in the second essay after declaring their first innings on their overnight score of 493 for six.
The victory also gave India 60 points, and they strengthened their position in the World Test Championship table with 300 points in their kitty. The thrashing also completed a hat-trick of innings wins for them, having beaten South Africa in the second and third Test in the previous series. The gulf was huge between the two teams and it could only get worse for Bangladesh from here onwards as the Indian pace attack, in the upcoming Day/Night Test with pink ball, is expected to cause more damage to their batsmen's psyche.
Also Read: India vs Bangladesh, 1st Test Match at Indore, Day 3: India win by an innings and 130 runs