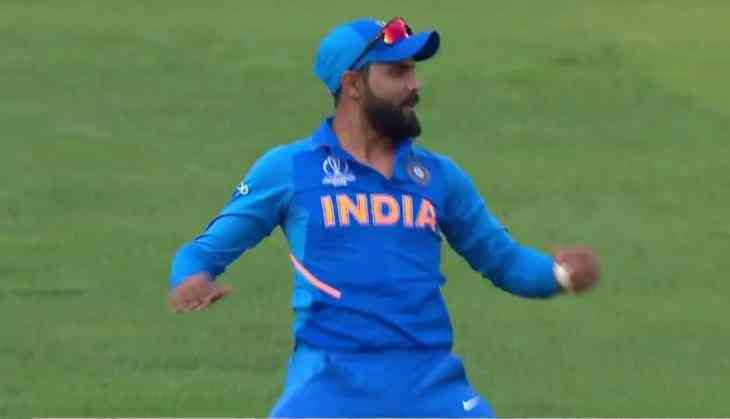 Team India led by Virat Kohli won the crucial match against Australia in the World Cup 2019. Virat Kohli became the third captain in India who have a win against Australia in World Cup after Kapil Dev and MS Dhoni.
Virat won the toss and elected to bat first, the team did amazing batting with the help of Shikhar Dhawan's ton and set the target of 353 runs in front of Australia.
In that amazing inning of India, batsmen like Virat Kohli, Rohit Sharma, and Hardik Pandya played some brilliant and useful knocks. One hand, Virat Kohli and Rohit Sharma had half-centuries, then, on the other hand, Hardik Pandya hit needful 48 runs in some short balls. After that, Australia came to chase the score and David Warner and Steve Smith really gave some momentum to the team.
CWC19: IND v AUS - Maxwell falls to Chahal https://t.co/KSWDxXFGcg via @icc

— Ashish Rana (@ARthegreat1) June 10, 2019
In the second Innings when Australia was batting, Usman Khwaja went when Australia was having score 202 runs in 36.4 overs. Then Glenn Maxwell came to bat and his work was decided to hit some brilliant big shots like what Hardik Pandya did in Indian innings.
Maxwell came to bat like he was prepared from the dressing and he was furious for India. Glenn Maxwell hit some boundaries and tried to release pressure from Australia, he was 28 runs in 13 balls with the strike rate of 200.
Then Virat Kohli brought his bowler Yuzvender Chahal for Maxwell, as he tried to his six on Chahal's ball, the ball actually was coming to no man's land. Till then the best fielder of India in current time, Ravindra Jadeja came out took the brilliant catch of Maxwell.
The interesting thing was that Jadeja was not in the playing XI of team India against Australia, he was there in the replacement of Shikhar Dhawan at the field. No doubt, it was one of the best catches in the tournament and if it would have not happened then the game could have gone to a different aspect of the story.
Also Read - ICC World Cup 2019: India beat Australia by 36 runs, ends their winning streak