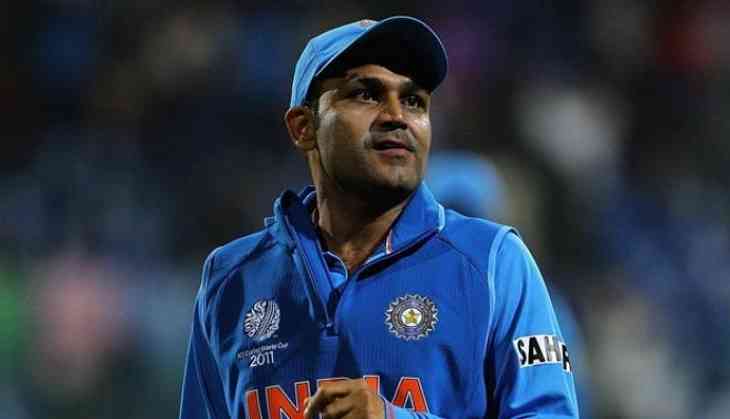 Former Indian opener, Virender Sehwag, recently applied for the job of Indian cricket team's head coach and instantly made headlines for reportedly sending a two-line resume for the post.
BCCI had invited applications for the high-profile job as Anil Kumble's tenure came to an end in June. In some unexpected turn of events, Kumble resigned as the head coach at a time when he was scheduled to accompany team India on the West Indies tour.

With Kumble out of the race, Sehwag and Ravi Shastri have emerged as the top contenders.
If the media reports are to be believed, BCCI treasurer Anirudh Chaudhary's favourable choice is Sehwag.
Sehwag, who was known for his fearless batting, enjoys a strong social media presence. According to a report in the Deccan Chronicle, if Sehwag is selected as the Indian coach, it is possible that he is asked to keep his ' mouth shut'.
"Yes, Viru is outspoken on social media. But then, if he is appointed, he would be instructed to keep his mouth shut," a source was quoted as saying by the Deccan Chronicle.
"Our fear is that he would just say, 'so what?', if India loses a match or a series. That would surely ruffle the feathers of important people."
The last date to apply for the job is July 9. Apart from Sehwag and Shastri, Tom Moody, Richard Pybus, Dodda Ganesh and Lalchand Rajput also have thrown their hats in.
The decision on the head coach will be taken by BCCI's Cricket Advisory Committee (CAC) comprising of Sachin Tendulkar, Sourav Ganguly and VVS Laxman.
Meanwhile, Sehwag reacted to the reports of two-line resume and said that his name itself would have been enough in place of such a short application. The player added that his application was fully compliant with the BCCI norms.