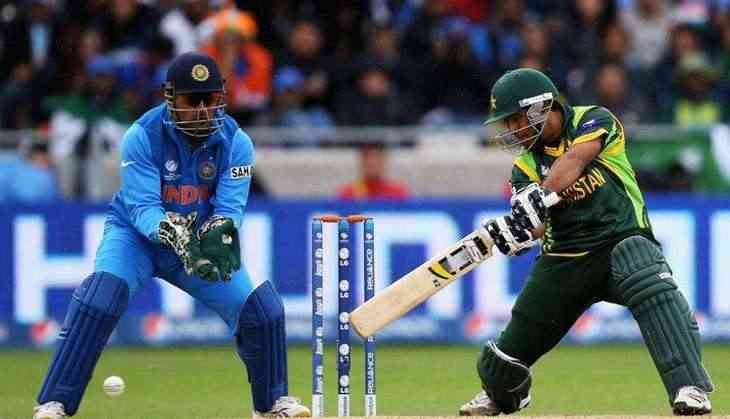 The International Cricket Council or the ICC has announced the fixtures of the men's and the women's T20 World Cup 2020 that will take place in Australia. The Indian men's team is in Group 2, which includes England, South Africa, Afghanistan and two qualifiers. There's a bad news for Indian and Pakistani fans, both the teams are in different groups and will not play each other in the group stages.
Australia, Pakistan, West Indies, New Zealand and two qualifiers are in the same group. The competition that will feature several qualifying matches will start from October 18 and will end on November 15, Australia will start the super 12 group stages on October 24 against Pakistan at Sydney Cricket Ground.
On the other hand the women's tournament will start from February 21 and will end on March 8. Ten teams will play in 23 matches, with defending champion Australia to clash with India in the opening game.
ICC Men's T20 World Cup fixtures
First round
18 October, 2020
Sri Lanka v Qualifier A3, Kardinia Park, South Geelong (2.00pm)
Qualifier A2 v Qualifier A4, Kardinia Park, South Geelong (7.00pm)
19 October, 2020
Bangladesh v Qualifier B3, Bellerive Oval, Tasmania (2.00pm)
Qualifier B2 v Qualifier B4, Bellerive Oval, Tasmania (7.00pm)
20 October, 2020
Qualifier A3 v Qualifier A4, Kardinia Park, South Geelong (2.00pm)
Sri Lanka v Qualifier A2, Kardinia Park, South Geelong (7.00pm)
21 October, 2020
Qualifier B3 v Qualifier B4, Bellerive Oval, Tasmania (2.00pm)
Bangladesh v Qualifier B2, Bellerive Oval, Tasmania (7.00pm)
22 October, 2020
Qualifier A2 v Qualifier A3, Kardinia Park, South Geelong (2.00pm)
Sri Lanka v Qualifier A4, Kardinia Park, South Geelong (7.00pm)
23 October, 2020
Qualifier B2 v Qualifier B3, Bellerive Oval, Tasmania (2.00pm)
Bangladesh v Qualifier B4, Bellerive Oval, Tasmania (7.00pm)
Super 12
24 October, 2020
Australia v Pakistan, Sydney Cricket Ground, Sydney (7.00pm)
India v South Africa, Perth Stadium, Perth (7.00pm)
25 October, 2020
A1 v B2, Blundstone Arena, Hobart (2.00pm)
New Zealand v Windies, Melbourne Cricket Ground, Melbourne (7.00pm)
26 October, 2020
Afghanistan v A2, Perth Stadium, Perth (2.00pm)
England v B1, Perth Stadium, Perth (7.00pm)
27 October, 2020
New Zealand v B2, Blundstone Arena, Hobart (7.00pm)
28 October, 2020
Afghanistan v B1, Perth Stadium, Perth (2.00pm)
Australia v Windies, Perth Stadium, Perth (7.00pm)
29 October, 2020
Pakistan v A1, Sydney Cricket Ground, Sydney (2.00pm)
India v A2, Melbourne Cricket Ground, Melbourne (7.00pm)
30 October, 2020
England v South Africa, Sydney Cricket Ground, Sydney (2.00pm)
Windies v B2, Perth Stadium, Perth (7.00pm)
31 October, 2020
Pakistan v New Zealand, Brisbane Cricket Ground, Brisbane (2.00pm)
Australia v A1, Brisbane Cricket Ground, Brisbane (7.00pm)
1 November, 2020
South Africa v Afghanistan, Adelaide Oval, Adelaide (2.00pm)
India v England, Melbourne Cricket Ground, Melbourne (7.00pm)
2 November, 2020
A2 v B1, Sydney Cricket Ground, Sydney (2.00pm)
New Zealand v A1, Brisbane Cricket Ground, Brisbane (7.00pm)
3 November, 2020
Pakistan v Windies, Adelaide Oval, Adelaide (2.00pm)
Australia v B2, Adelaide Oval, Adelaide (7.00pm)
4 November, 2020
England v Afghanistan, Brisbane Cricket Ground, Brisbane (7.00pm)
5 November, 2020
South Africa v A2, Adelaide Oval, Adelaide (2.00pm)
India v B1, Adelaide Oval, Adelaide (7.00pm)
6 November, 2020
Pakistan v B2, Melbourne Cricket Ground, Melbourne (2.00pm)
Australia v New Zealand, Melbourne Cricket Ground, Melbourne (7.00pm)
7 November, 2020
England v A2, Adelaide Oval, Adelaide (2.00pm)
Windies v A1, Melbourne Cricket Ground, Melbourne (7.00pm)
8 November, 2020
South Africa v B1, Sydney Cricket Ground, Sydney (2.00pm)
India v Afghanistan, Sydney Cricket Ground, Sydney (7.00pm)
Semi-finals
11 November, 2020 – Sydney Cricket Ground, Sydney (7.00pm)
12 November, 2020 – Adelaide Oval, Adelaide (7.00pm)
Final
15 November, 2020 – Melbourne Cricket Ground, Melbourne