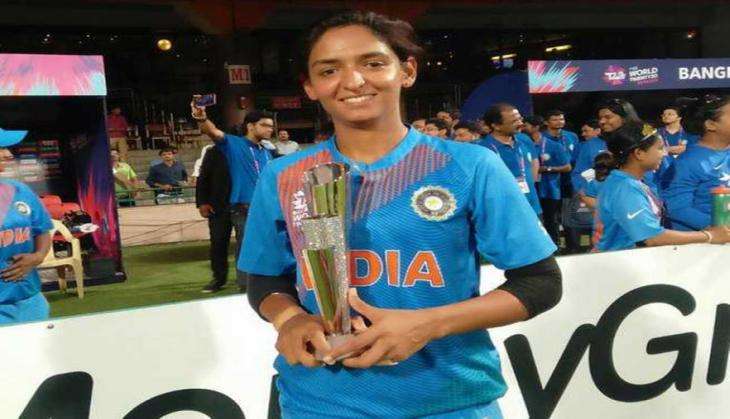 Ending months of speculation, Women's Big Bash League champions Sydney Thunder have confirmed that they have sealed a deal with India vice-captain Harmanpreet Kaur for the second season of the Australian TwentyT20 tournament.
With this move, Harmanpreet became the first Indian women's cricketer to be signed by an overseas T20 franchise.
"We are delighted to secure a player of the calibre of Harmanpreet," Nick Cummins, Sydney Thunder's general manager was quoted as saying by ESPNcricinfo. "She was on the top of our target list, and we are very pleased that the BCCI has released her to play in Australia.
"Sydney Thunder prides itself on being an innovator in Australian cricket, so it is a real fillip for the club to have signed the first Indian international to play Big Bash cricket in Australia."
Speculations had started emerging since Board of Control for Cricket in India chief Anurag Thakur's announcement in June that the 27-year-old had inked a deal with the Australian franchise.
This also assumes significance as it is the first signing after the BCCI cleared the way for the women's team to participate in overseas leagues such as the Women's BBL and the Women's Super League in England.
Harmanpreet, the India vice-captain, grabbed attention when she scored a 31-ball 46 to help her side beat Australia in a historic chase in the series opener in January.
The all-rounder also stood out among her peers in an otherwise disappointing World T20 campaign for India, where she scored 89 runs and took seven wickets.