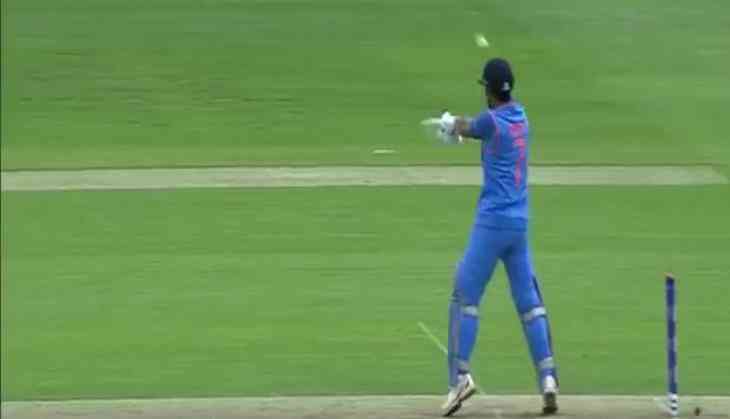 Fleming backs Dhoni to continue till 2019 World Cup
Former New Zealand Stephen Fleming skipper believes Mahendra Singh Dhoni can extend his international career until the 2019 World Cup, adding that the moment the wicketkeeper-batsman feels he has stopped performing and has become a hindrance, he will give up the game.
Dhoni has been facing flak from all corners owing to his inconsistent run with the bat. The 35-year-old has scored 443 runs at an average of 34.07 in 13 ODIs since January last year, compared to his career average of 51.
Fleming, who has worked alongside Dhoni during the Indian Premier League (IPL), believes the former India skipper will relish the competition he faces from players like Rishabh Pant, KL Rahul, Dinesh Karthik and Wriddhiman Saha for the spot of wicketkeeper-batsman in the ODIs in the near future.
"There are a lot of players who can do that, but there is only one MS Dhoni at the moment," ESPNcricinfo quoted Fleming as saying.
The former left-handed batsman is convinced that Dhoni will continue to make significant contributions to the Indian team, even though he would be 38 by the 2019 World Cup.
"I think his track record deserves the first crack at it. He has balance in his life now so he can get fit and come back fresh. I think he will do it. He is aware that he needs to keep performing and that's when great players are at their best. If you get too comfortable you are not at your best," he said.
"He is not arrogant enough to assume that he will make it through to the 2019 World Cup. He's made it clear that he wants to play that World Cup but he knows he also to do well to do that. He's now trying to prove his worth as he did when he was a youngster. That again is a tribute to his approach to the game and his humility towards the game. He's desperate to keep performing. If he feels he stops performing and starts to lag and becomes a hindrance, then he will give up the game," he added.
Dhoni's performance with the bat hasn't been that impressive ever since the 2015 World Cup. In 21 innings since that the marquee tournament, he has made 776 runs at an average of 38.80 and a strike rate of 86.99.
However, Fleming still believes that Dhoni can still be relied upon to deliver in crunch situations and win matches for the Men in Blue.
While Dhoni's batting form has for sure declined in the recent past, his wicket-keeping has remained of the highest quality so and so that many in the cricket fraternity still consider him to be the best wicket-keeper in the world at the moment.
And the former New Zealand skipper is no different as he believes Dhoni's keeping is "almost getting better".
"I can't say it is through a lot of training," Fleming said.
"In fact during my time in the IPL, I have not seen him do any wicket-keeping training, it is all natural and it's unorthodox but it's fast and effective. Some of the dismissals and stumpings during the recent IPL were absolutely dynamite."
"So there's nothing wrong there and that's a great sign of reflexes and where he is, because people are questioning his age and his batting and the role he can play. If his keeping was deteriorating that might be a sign but it is actually getting better, which is a real positive for India," he added.
The 44-year-old believes that one of the greatest challenges for Dhoni---who stepped down as ODI and T20I captain at the start of the year after nearly a decade at the helm--- would be to adjust to a role as just another player in the team in the coming months.
"It is very difficult, I can speak from my own experience," Fleming said.
"Once you get away from that decision-making, people can say it's very easy, you can focus on your own game and do your own thing, but it is very hard to switch the other things off."
"It is one of his challenges going forward. He has coped with it pretty well so far. He needs to be used to add that value and experience he has had over the years and more so for him, to feel like he is contributing rather than the other way round," he added.
The Champions Trophy will definitely prove to be a big indicator of Dhoni's immediate international future.
If he performs well in the tournament, the chances of Dhoni extending his international career till the 2019 World Cup will enhance by many folds.
-ANI