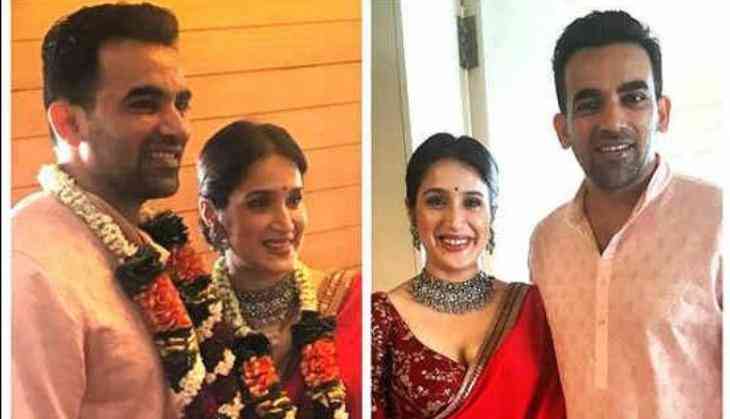 First Picture out: Now Sagarika Ghatge is Zaheer Khan's official wife
Indian cricketer Zaheer Khan and Bollywood actress Sagarika Ghatge did engagement in April this year and they finally accepted their relationship officially. Earlier they were supposed to get married on 27th November but they surprised the fans by doing marriage today.
Actually, Zaheer Khan and Sagarika Ghatge were dating each other for a long time but they never said a single word on their relationship. Now the first picture of the cute couple Zaheer and Sagarika also has come out and both the are looking very good in this picture. Let's see the pictures here.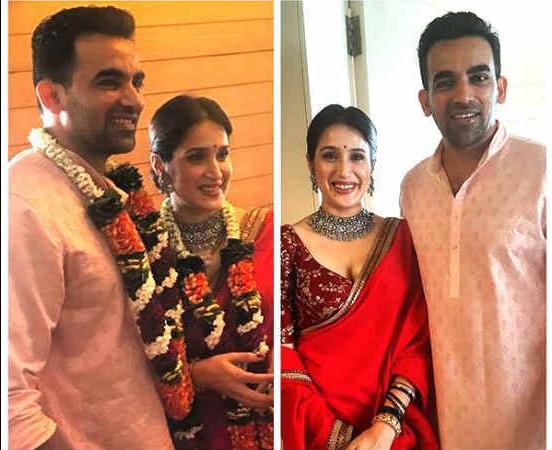 Zaheer Khan Sagarika Ghatge marriage
This is to notice that Zaheer Khan and Sagarika Ghatge have done registered marriage and they have done it very simply. Both did the marriage in Mumbai and now they throw a grand reception party today in the evening.
On the other hand, tomorrow Bhuvneshwar Kumar is also going to marry her girlfriend Nupur Nagar in the grand event, and the marriage will be held in Greater Noida.