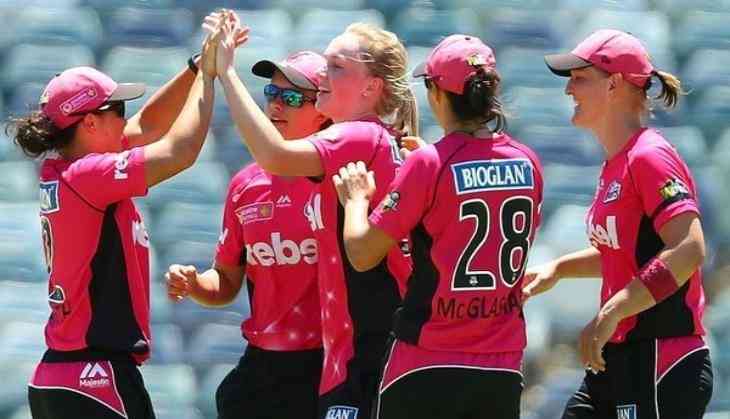 The International Cricket Council (ICC) on 28 November announced the next intake of the ICC Rookie Placement Programme, a collaborative programme with Cricket Australia to invest in the development of women's Cricket through the Women's Big Bash League (WBBL) 2017-2018.
Eight cricketers from five Member countries will head to Australia to join to each one of the WBBL franchise clubs. The two-week placement will provide the players the opportunity to experience elite cricket environments, accelerate their development through training sessions and to take back what they have learnt to their respective national teams. In addition, the rookies will also have the opportunity to take part in media and promotional activities.
Members outside of those competing in the ICC Women's Championship and have qualified for the ICC Women's World Twenty20 Qualifier 2018 were offered the opportunity to nominate players for the programme.
The other rookies selected for WBBL are Scotland's Kathryn Bryce (Strikers) and Sarah Bryce (Hurricanes), Bangladesh pair Rumana Ahmed (Heat) and Khadija Tul Kubra (Stars), Ireland's Gaby Lewis (Renegades), Papua New Guinea's Ravini Oa (Scorchers), and Netherlands' Sterre Kalis (Thunder).
ICC's Women Cricket Officer, Holly Colvin, highlighted the importance of programmes like these for upcoming cricketers.
"It is fantastic to collaborate once again with the Women's Big Bash League which provides an unrivalled opportunity to eight rising stars competing outside of the ICC Women's Championship in a professional elite environment.
"The players can train alongside the very best and accelerate their development. This is an exciting time for the game and this investment assists us with growing the game across the world."
Head of Big Bash, Kim McConnie, said she was delighted to be able to work with the ICC on such a fantastic project.
"The WBBL has gone from strength to strength and it's pleasing to again have the ICC's support in making this initiative possible.
"Women's cricket across the globe is continuing to advance and having players from non-traditional cricket countries training and potentially playing with each of the WBBL clubs provides the opportunity for them to learn from some of the world's best players.
"Last year we saw Ireland's Kim Garth become the first rookie to represent their club and she ended up being part of the Sydney Sixers championship winning side, so we are excited to see what this year's rookies have to offer."
The Women's BBL will kick start on 9 December with Melbourne Renegades taking on Sydney Thunder at the North Sydney Oval.
-ANI