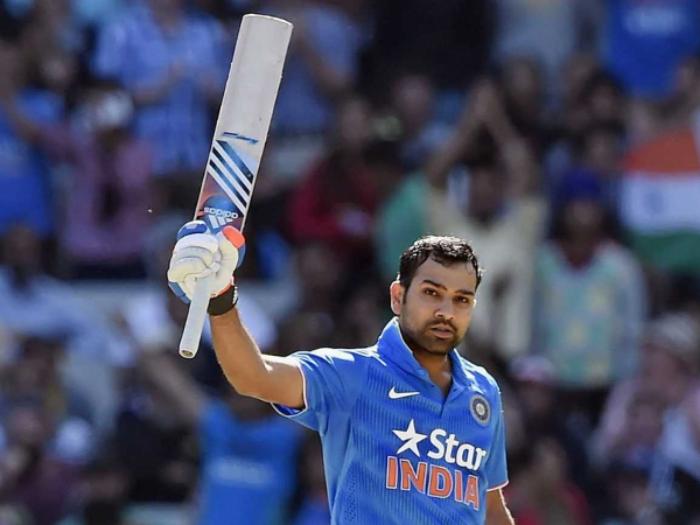 Indian opener Rohit Sharma on Tuesday, 13 October, said the bowlers needed to be proactive against batsmen like AB de Villiers if they wanted to win matches against the Proteas.
Speaking to media ahead of their second ODI against South Africa to be played here tomorrow, Rohit revealed that his bowlers are consistently working to resolve their minor mistakes.
"When you are bowling to someone like de Villiers, you have to be extra smart and be more proactive as to what they do and what kind of shots they play. It is a concern, all the bowlers, all the fast bowlers are working on it. They know how they can get away from that. But, I feel, they just need to be a little bit proactive so that it can help us plan them better" the 28-year-old told media here.
"So, in the last few games that we have played with South Africa, Bangladesh or Australia, we were making small mistakes in the last 10 overs. We have one more extra fielder to work with. So, we can plan accordingly and get the best result in our favour," he said.
Meanwhile, expressing his views on the batting line-up, the opener admitted that number three, four and five are the most important slots, and added that the management is working to get the right batting order.
"Time will tell us what will be the ideal batting line up. Number three, four and five are a very crucial positions in any format. . So, I feel, that it completely and entirely depends upon what things we are in the midst of. Ravi Shastri, Bharat Arun and Bangar get that thought process going, they will come out with the best solution," Rohit said
Rohit, who scored a brilliant 150 against South Africa in the opening ODI, said that he was not worried about his opening partner Shikhar Dhawan.
"As far as Shikhar is concerned, he was highest run getter for us in the World Cup, scored two beautiful hundreds, was the highest run getter in Bangladesh. Couple of games shouldn't be a worry, according to me. You can see the amount of runs he has scored over the past few years. This is simply not a joke."
-ANI