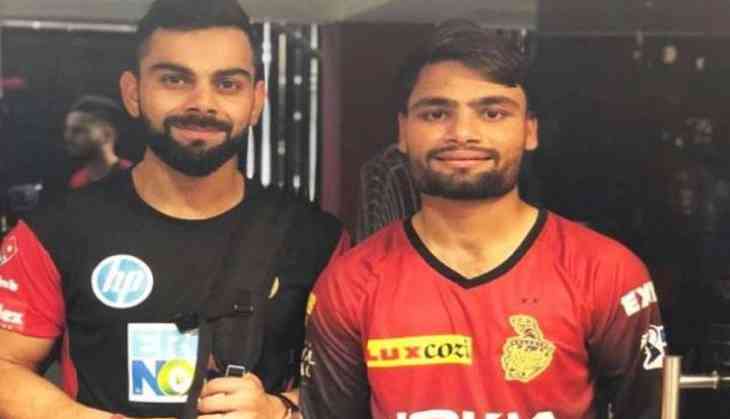 Kolkata Knight Riders' player Rinku Singh was suspended by the Board of Control for Cricket in India (BCCI) for three months after he signed up for a T20 league in Abu Dhabi. Rinku's suspension will start from June 1 and has also led to his withdrawal from India A team.
Earlier this month, Irfan Pathan became the first Indian player to sign up for Caribbean Premier League (CPL) draft after which he received a warning from the BCCI. The veteran was let go with a warning because he did not take permission from the board before signing up.
BCCI issued a statement after he played in an unauthorised T20 league in Abu Dhabi right after the Indian Premier League got over. BCCI's statement read, "Singh did not seek permission from the BCCI before taking part in the T20 league hence directly violating the BCCI rules and regulations. As per the BCCI norms, a player registered with the Board cannot play in any tournaments abroad without the Board's permission. Rinku Singh therefore has been suspended with immediate effect for a period of three months starting June 1, 2019."
A senior BCCI official said, "If Irfan Pathan, who played significant amount of international cricket, was not even given a rap on the knuckles for registering in CPL after being well aware about the rules and regulations, suspending Rinku after his first mistake is simple double standards."
BCCI doesn't allow Indian players to play in any foreign league and many former cricketers have heavily criticised the board for doing that. Indian players are the most attractive in the world as former West Indies international Brian Lara said. BCCI is notoriously famous for its monopoly in the cricketing world and is often known to dictate terms on other nations.
Also read: Watch: Fevicol effect in World Cup, Adil Rashid denied wicket as bails won't fall