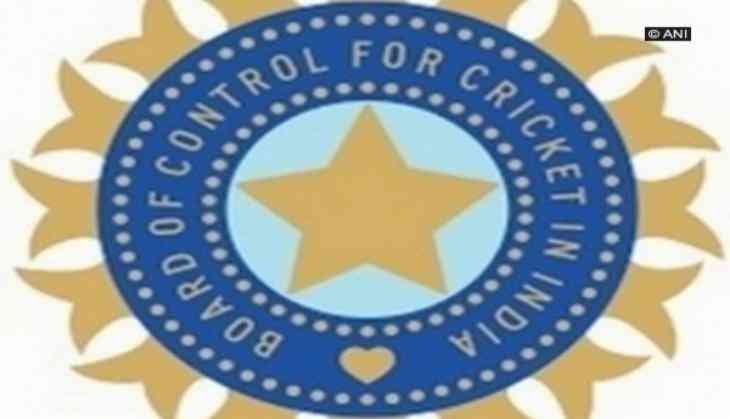 BCCI didn't consult me before going to ICC meet: Vinod Rai
Vinod Rai, the head of the BCCI Committee of Administrators (CoA), on Thursday revealed that the office bearers of the national cricket board didn't consult him before going for the recent International Cricket Council (ICC) meeting in Dubai.
Rai further revealed that he had called for a CoA meeting following the BCCI Special General Meeting (SGM), but secretary Amitabh Choudhury was the only one to attend the same.
'Before going they didn't consult us. I called a CoA meeting after the SGM in Mumbai. Amitabh was the only one to come. The other two didn't come. Let them come back, I have advised convening the SGM. So, let them convene SGM and decide,' Rai said in a telephonic conversation to ANI.
Earlier today, the International Cricket Council (ICC) had said that the BCCI would receive USD 293 million for the 2015-23 rights cycle under ICC's revised financial model.
The decision took place in the crucial ICC Board meeting in Dubai where a number of decisions passed, including an agreement on a new constitution to be put before the ICC Full Council was also reached.
Meanwhile, England and Wales Cricket Board ( ECB) will receive USD 143 million, Zimbabwe Cricket to get USD 94 million and the remaining seven Full Members will be given USD 132 million each. Associate Members will receive funding of USD 280 million. This model was passed 13 votes to one.
On Wednesday, the prospect of India pulling out of this year's Champions Trophy loomed larger after the BCCI lost both the governance and the revenue votes at the crucial ICC meet.
On the first day of the five-day ICC Board Meeting in Dubai, cricket's Full Members exercised their collective will to outvote the Indian cricket board.
The BCCI was the only member to object a new financial model and was one of the only two countries to vote against the new governance changes.
The finance model received a 9-1 vote in favor, while the governance structure was passed by an 8-2 margin. The only country that voted alongside BCCI was Sri Lanka.
BCCI office bearers- Amitabh Choudhury and treasurer Anirudh Chaudhry -had rejected the ICC's settlement offer worth approximately 400 million USD - 100 million USD more the proposed 290 million USD.
Their rejection came as BCCI wanted the share it was getting under the Big Three model, i.e. 570 million USD. It should be noted that the ICC generates a higher percentage of revenue from India than any other cricket-playing nation.
-ANI