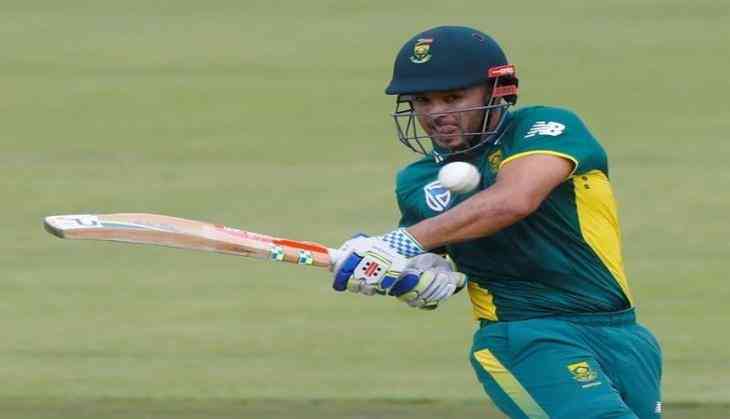 South African all-rounder JP Duminy will be bidding adieu after the ICC World Cup 2019. The Cape Town born cricketer was not part of the national team for ODI series against Sri Lanka. Duminy made his ODI debut back in 2008 and from the 193 games he played for his country, he has scored 5047 runs at an average of 37.38 with 27 half-centuries and four centuries.
#1. MS Dhoni
It has been speculated that former Indian captain MS Dhoni would retire from ODI cricket after the ICC World Cup 2019. Dhoni made his ODI debut against Bangladesh in 2004 and have played 341 matches so far. Dhoni has 10,500 runs at an average of 50.72 with 71 half-centuries and 10 centuries. His highest individual score is 183 runs not-out. The 37-year-old has been an integral part of the Indian ODI side for over a decade and he would love to finish on a high.
#2. Chris Gayle
The superman of the shortest format of the game, Chris Gayle is another players who will retire after the 2019 World Cup. His announcement came before the start of ODI series against England. Gayle hit a century in the next game after his announcement and it was his comeback game as well. Gayle has played 289 ODI matches for his country and have scored 10, 151 runs with 25 centuries and 51 half-centuries. Gayle made his ODI debut against the country where he is most loved in, that is India.
#3. Lasith Malinga
Talk about yorkers, you can't miss Lasith Malinga. Malinga is another player who could retire after 2019 World Cup. Malinga made his ODI debut against UAE in 2004. Malinga has played 216 ODI matches and has 321 wickets at an average of 28.93. Malinga has 8 five-wickets haul in ODIs. He led his side to a resounding victory in the World T20I 2014 but the 50-over World Cup victory is still eluding him. He was a part of the Sri Lankan side that made it to finals of 2007 and 2011 editions.