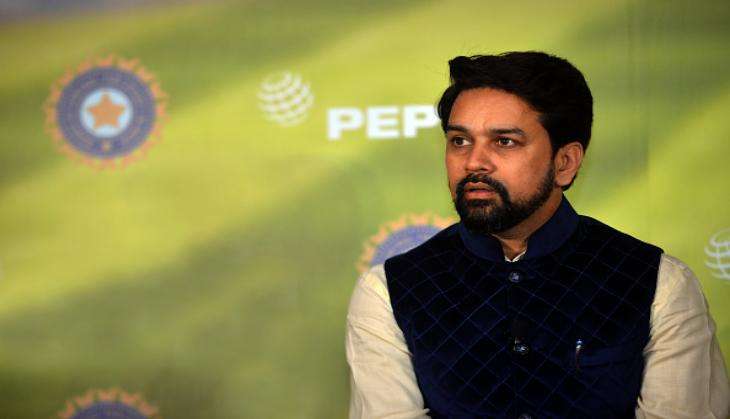 BCCI president Anurag Thakur and secretary Ajay Shirke filed their respective affidavits to the Justice RM Lodha Committee as per the directive of the Supreme Court issued on 21 October.
In his seven-page affidavit, BCCI president Thakur maintained his stand about the inability of the members to accept some of the Lodha Panel's recommendations in totality and also sought directions under these circumstances.
The BCCI president also submitted a 50-page supporting documents which also contained the minutes of the various emergent meetings to discuss the reforms.
Thakur also expressed his regret for not being able to appear in person before the Committee on August 9 because the Parliamentary session was on.
Point No 8 of Thakur's affidavit states: "At the commencement of the meeting, the Hony Secretary proposed to the members that the new Memorandum of Association as proposed by the Lodha Committee, as amended by Hon Supreme Court and annexed as Annexure A to the report of Lodha Committee be accepted in totality. This proposal was seconded by me in my capacity as Hony President of the BCCI. This proposal was put to vote before the members."
Point 9 states: "All the members however rejected this proposal. The members further went on to state that while they were not averse to accepting new memorandum, they had difficulties in adopting the same in totality as proposed by Hony Secy and seconded by me."
In Points No 13 and 14, Thakur again stated that neither him nor Ajay Shirke has the vote in general body meetings.
In Points No 16, 17 and 18, Thakur stated about an informal meeting being held on October 15 where Shirke had told the members in full details about the implications that they stand to face in case they don't accept the recommendations which includes stoppage of grants and "members stuck to their stand that they would approve new memorandum only as approved by them with changes as approved by them in the adjourned meeting on 30.9.2016, irrespective of the facts that no further payments would be made to them."
Thakur concludes with Point No 19 wherin he states: "In view of the above difficulties, the Committee may be pleased to consider issuing any further directions to the Hon President and Hon secretary in this regard."
(PTI)