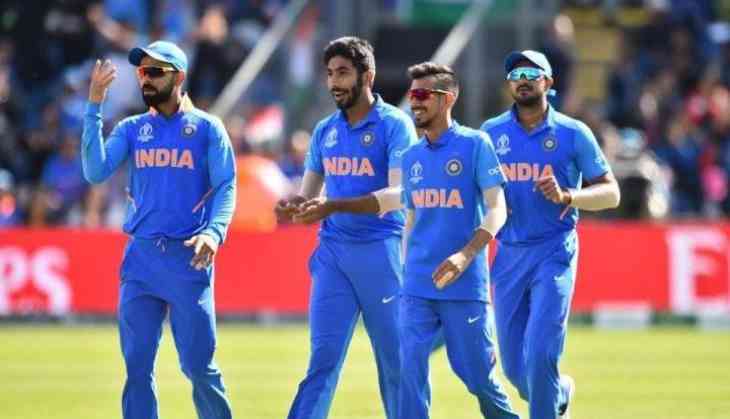 Team India started their World Cup campaign with a win against South Africa by 6 wickets. Earlier Virat Kohli and boys played some high-class cricket to demolish South African batting line-up and then Rohit Sharma with his fine innings took India to the finishing lines.
Mumbai Indians' owner Nita Ambani showed up to cheer for team India and Virat Kohli and his team didn't disappoint with their performance. Nita Ambani was spotted cheering for team India when they were out there to bat.
India lost the toss and Faf du Plessis elected to bat first. Jasprit Bumrah provided team India with a breakthrough when he dismissed Hashim Amla leg-before in the 4th over. He then went on to dismiss his IPL teammate Quinton de Kock in the 6th over.
Yuzvendra Chahal and Kuldeep Yadav took crucial wickets in the middle overs. Chahal registered a 4-wicket haul and became the first Indian spinner to do so in a World Cup match after Anil Kumble in did it in 2003. Kuldeep Yadav took just one wicket when he dismissed JP Duminy. Bhuveneshwar Kumar also took two wickets in the final overs of the game.
Shikhar Dhawan lost his wicket in the early stages of the game when Kagiso Rabada dismissed him for just 8 runs. Rohit Sharma got some luck to his side as he was dropped on two occasions and went on to capitalise the opportunity as he hit his second World Cup century. Sharma scored 122 runs and remained unbeaten till the end. KL Rahul and MS Dhoni made some partnerships with Rohit to help India build an innings.
Also read: How Virat Kohli's brilliant plan helped Jasprit Bumrah dismiss Quinton de Kock