Catch Team
| Updated on: 10 February 2017, 1:49 IST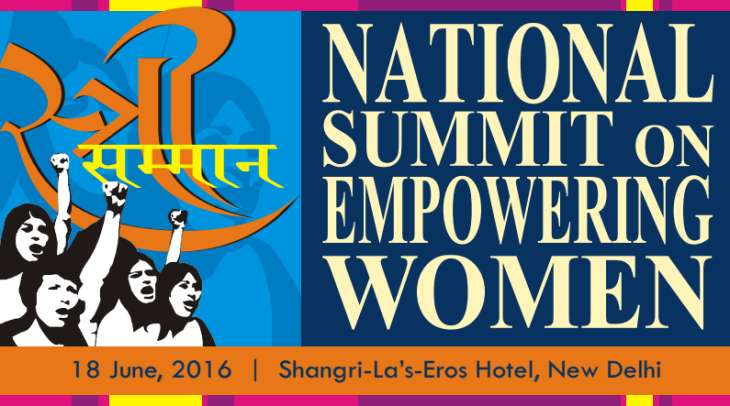 For a population that makes up for almost 50% of our youth, there aren't enough women in our workforce.
Latest data made available by the International Labour Organisation (ILO) shows that between 2004 and 2011, while the economy grew at an average of 7%, female participation dropped from 35% to 25%.
And as we know, lack of employment is just one of the many concerns that plague women in India.
In such an environment, it is imperative that we talk. Talk about the discrimination faced by women, talk about their presence in education, policy making, and the challenges faced by them that can be met by those who have done well for themselves.
That's the central idea behind the National Summit on Empowering Women. Held on 18 June at Shangri La Eros Hotel, Delhi, the summit will be a full day event. Prominent leaders and speakers like DCW Chairperson Swati Maliwal, Union Minister of Communication & IT Ravi Shankar Prasad, CMD of Biocon Ltd Kiran Mazumdar-Shaw and ICICI bank CEO Chanda Kochhar will be speaking at different talks over the day.
"Women empowerment is a burning issue," reads the summit brief. "Today, women are excelling in every walks of life, be it education,health, sports and corporate. At the same time we hear about women being raped, burnt alive for dowry and discriminated at every level be it at home, office or public places."
To highlight issues faced by women, the summit promises to have "policymakers, industry leaders, academia and practitioners deliberate" on them and "come out with practical recommendations."
Furthermore, the summit will conclude with Stree Samman Awards or India Women Achievers Award which will be given to recognise women achievers' "vision, thought, leadership, contributions to the society and professional commitments." The awards will be presented by Union Minister for Rural Development Ch. Birender Singh, Minister for Minority Affairs Nazma Heptullah and Minister for PMO Dr. Jitendra Singh.