Uttar Pradesh: Why would businesses invest in Yogi's state?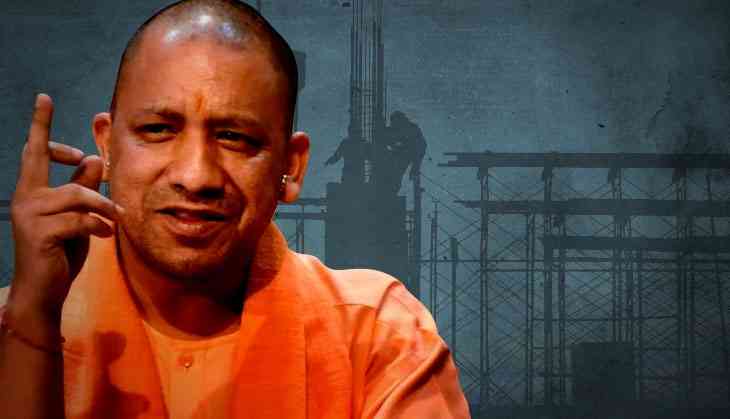 (Arya Sharma / Catch News )
The recent investors' summit displayed how Uttar Pradesh chief minister Yogi Adityanath wants his state to become an industrial hub, on the lines of Narendra Modi's much-touted 'Gujarat Model'.
Adityanath's government claimed to have signed memoranda of understanding worth over Rs 4 lakh crore in the two-day summit. But these MoUs are no guarantee for real investments. Gujarat, which played up such summits under Modi's stewardship, had an MoU conversion rate of only 10%.
Over the years, states like Rajasthan, West Bengal, Maharashtra and Odisha have organised such summits but all governments realised that the MoUs do not necessarily turn into real investments. There are many factors that prompt industrialists to invest in a particular state.
UP ranked among the last three in the National Council of Applied Economic Research's 2016 State Investment Potential Index, along with Bihar and Jharkhand. So what are the challenges for Uttar Pradesh for it to attract big business?
Power generation and supply
Uttar Pradesh is one of the worst performers when it comes to meeting the demand for electricity. The state successfully met the power demand for October-November 2017, but is again grappling with a demand-supply gap.
A report prepared by the Union Power Ministry in 2017 said UP faced a 4.1 per cent demand-supply gap in during April-June last year, much higher than the all-India average of 0.9%. The gap was the highest in UP among large states.
The same report hailed Maharashtra, which has been consistently successful in drawing investments- for falling short by only 48 mw against a demand of 22,542 mw during the hottest months of the year.
To put things in perspective, Prime Minister Narendra Modi promised 24X7 power supply to the people of UP back in 2013.
Connectivity
Coastal states like Gujarat, Maharashtra and Tamil Nadu have traditionally attracted more investment compared with north India's landlocked states. The Union government has announced a number of plans to improve connectivity in UP recently. In total, the Centre has promised 5 lakh-km of new roads and national highways in the coming years the state. Until those promises fructify, UP's fate will hang in balance.
Law and order
Uttar Pradesh recorded the highest number of heinous crimes in 2016, according to the National Crime Records Bureau.
The state accounted for 16.1% of the murders in the country. Crime against women were also high at 49,262 cases -- 14.5% of the cases nationwide.
Small- and medium-scale businesses often find it difficult to operate in such a climate of fear.
Routine cases of communal tensions, including in many business hubs, also add to insecurity. It is not known if Yogi's approach to kill alleged criminals in police encounters would improve the states's crime indices.
Ease of doing business
UP has been laggard even on the Ease of Doing Business index. However, if we go by the real-time score, given on the basis of 340-point Business Reform Action Plan, Uttar Pradesh made a leap of 9 ranks – from 27th to 18th in the period between April 2017 and November 2017. Interestingly, this is the best performance in terms of improvement for any state in the country.
But, Uttar Pradesh has a long way to go before becoming the preferred state of investment.