Using RBI's extra money to save banks from bad loans: is it a good idea?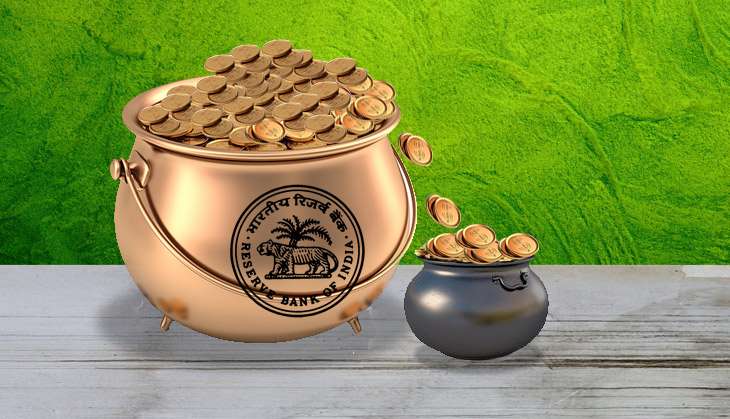 The narrative seems to have shifted when it comes to bad loans or non-performing assets. From making crony capitalists pay their debts, it has gradually become more about using public money to save the banking sector.
If this narrative is built successfully, the common Indian will pay to save the sector, in the hope of getting a home or car loan in the future.
Indian banks have over Rs 10 lakh crore worth of bad loans - a large part of which can never be recovered.
And no matter how tough the government's talk about recovering bad loans from defaulters might be, its actions - or lack thereof - have betrayed its intent to make life easy for the defaulters.
Must read- Mr Jaitley, backing banks is great. Don't back wilful defaulters politically
According to news reports, the government is going to bring in a proposal to utilise a part of the Reserve Bank of India's (RBI) 'excess capital' to infuse money into state-owned banks, or create a State-owned 'bad bank'.
More capital required
State-owned banks account for 70% of India's banking sector, and they have to be saved. The government has laid out a road map for Rs 70,000 crore capital infusion into PSU banks between 2015 and 2019.
But even this capital is not enough. This is why the government is looking for other resources to bail out banks, by providing additional capital to them. Otherwise, the banks would not be in a position to meet the capital norms.
From fiscal 2019, the Basel-III norms will set in. Basel-III is the global regulatory standard (agreed upon by the members of the Basel Committee on Banking Supervision) on bank capital adequacy, stress testing and market liquidity risk.
As per the first budget speech by Finance Minister Arun Jaitley, State-run banks would require an additional capital of Rs 2.40 lakh crore to meet these norms.
But the exact amount is likely to be much more, given the increasing number of bad loans in the banking sector.
Should the RBI be made to pitch in?
Given that the RBI belongs to the Government of India, it is bound to pay dividend to the government.
And if the government asks for excess capital to be infused into sick banks, or for setting up a separate bank that buys all bad loans from the other banks, there seems to be no harm in doing so.
Also read- SC terms PSU banks' bad debts 'a big fraud', demands details from RBI
Currently, the RBI has a healthy balance sheet, with a capital size of 31.5% of its assets.
But the question here is, why should the healthy balance sheet of the RBI be risked to save banks that doled out loans without following credit appraisal norms?
Successive governments have used another public sector company, the Life Insurance Corporation of India (LIC), to buy shares in companies that do not give a good return on investment, just to bail out failing follow-on public offers by those companies.
This is the reason why the LIC, despite having billions of rupees as its asset base, has a rate of return less than 10-year government bonds.
When the saviour needs saving
Excess money/capital should be invested in profit-making activities. If sick PSU banks get easy access to capital from the RBI, they will not have any reason to recover their money from the defaulters.
The government should not make the RBI fund Vijay Mallya's trip to London. He and his ilk must be forced to pay back.
Otherwise, there will come a day when today's saviour will also need saving. And even at that time, the ones making merry would be the Mallyas of the world.
Edited by Shreyas Sharma

More in Catch
Take bank bosses to task for bad loan crisis, says Vishwas Utagi
The Offering: Mallya says he can repay Rs 4,000 crore. Banks, be smart & accept
Why Adani's kin Jatin Mehta gave up Indian citizenship for a tax haven