Travis Kalanick steps down as Uber CEO days after taking leave of absence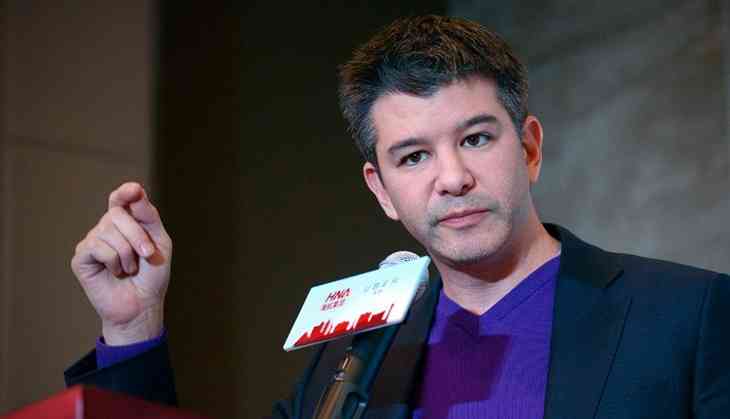 On Tuesday, 20 June, chief executive of ride-hailing service Uber, Travis Kalanick, has stepped down. The New York Times confirms that shareholders of the company Kalanick founded in 2009 revolted against him and made it untenable for him to stay on at the company. Following the death of his mother in a boating accident, Kalanick had taken a leave of absence for an unspecified period of time.
"Mr. Kalanick's exit came under pressure after hours of drama involving Uber's investors, according to two people with knowledge of the situation, who asked to remain anonymous because the details are confidential," reports Mike Issac.
Earlier in the day, a select group of Uber's investors were looking at ways to remove Kalanick as CEO. The investors included the venture capital firm Benchmark. One of Benchmark's partners, Bill Gurley, is on the board of directors at Uber.
The letter, titled "Moving Uber Forward" and obtained by the New York Times, was delivered to Kalanick while he was in Chicago, and said that "he must immediately leave and that the company needed a change in leadership." After consulting with at least one Uber board member, Kalanick resigned as CEO but will remain on the board of directors.
"I love Uber more than anything in the world and at this difficult moment in my personal life I have accepted the investors request to step aside so that Uber can go back to building rather than be distracted with another fight," Kalanick said in a statement to the New York Times.
uber board statement belowhttps://t.co/aqn0ZyTB8r pic.twitter.com/YvmT2fEIgb

— ಠ_ಠ (@MikeIsaac) June 21, 2017
Uber's been in trouble for most of the year. Along with bleeding cash, the company has been bleeding executives. Over twenty employees had been fired in the wake of the probe into the toxic work culture. First, there were the widespread allegations of sexual harassment, then there was the intellectual property theft claim from Google's Waymo self-driving car unit. Finally, in India, there was a major controversy over an executive - who has now resigned - having obtained the medical records of a woman passenger who was raped by a driver.
Ever since Kalanick co-founded the company in 2009, there hasn't been anyone more closely associated with the company. That is now set to come to an end. It remains to be seen just how committed Kalanick's successor is to overhauling the work culture of the company.