Red carpet promise at Davos, Pakodas at home won't take Modi very far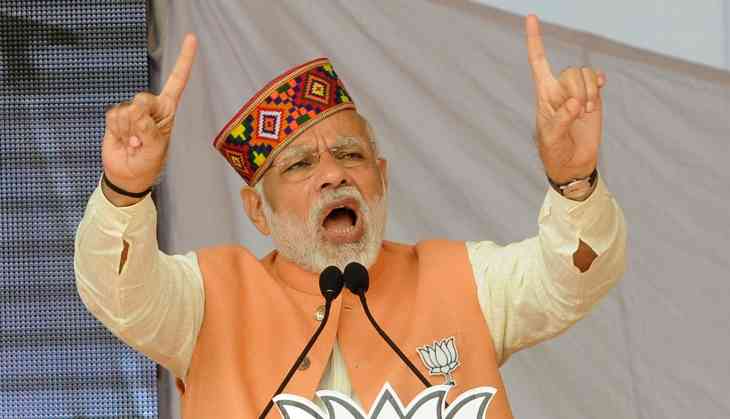 (Anil Dayal/Hindustan Times via Getty Images)
Since the day he became India's Prime Minister, Narendra Modi has left no stone unturned to invite foreign investors to the country.
From bilateral talks to multilateral conferences, he has harped on the fact that India is a great destination to invest.
Speaking at the World Economic Forum in Davos on Tuesday, Modi once again made a strong pitch to investors promising a red carpet roll out by removing red tape in the country. "Come to India if you want wealth and wellness. Come to India if you want health and wholeness. Come to India if you want prosperity with peace... You will always be welcome," said Modi in front of over 100 CEOs.
But the trouble for the India economy is not due to lack of interest by foreign investors. In fact, India has been receiving highest amount of FDI in the world for since 2016. By the end of this fiscal, it is expected we would cross our own past record of $60 billion worth of FDI - ahead of our rival China.
Yet, huge FDI inflows in the country have not helped the Indian economy. In fact India's GDP growth rate touched a three year low of 5.7% in the first quarter of FY18 and the full year growth is pegged to be 6.5%- a far cry from above 8% growth targets set by Modi government at the beginning of his term.
What's more, low growth in the economy has not stopped India's richest from increasing their wealth. According to a survey by Oxfam, the richest 1% in India increased their share in country's total wealth from 58% in 2016 to 73% in 2017.
The poor and the lower middle class are often asked to not worry about the wealth of the richest as long as their own wealth is increasing. But an International Labour Organization report suggests that 77% of workers in India will have vulnerable employment by 2019.
One should not forget that Indian stock markets are touching new highs on a monthly basis, yet, the companies that are raising money like never before, are not interested in investing in Indian economy.
All these issues suggest that the problems that mar the Indian economy cannot be solved by getting more foreign capital. They have originated due to misguided domestic policies (read demonetisation and Goods and Services Tax) and can be solved only If the government accepts its mistakes. Unfortunately, Modi is in no mood to introspect and has been giving vague and unheard of examples to tell the world that all is well in India. In a recent television interview, he surprised the world by celebrating a low-grade job of a 'Pakoda seller' as a positive effect of his policies.
With all the red carpet and FDI, if all an average Indian gets is to eke out a living by selling 'Pakodas' as a street vendor, Modi needs to rethink his policies and vision for India.