NAL Saras, India's first passenger plane designed by Hindustan Aeronautics Limited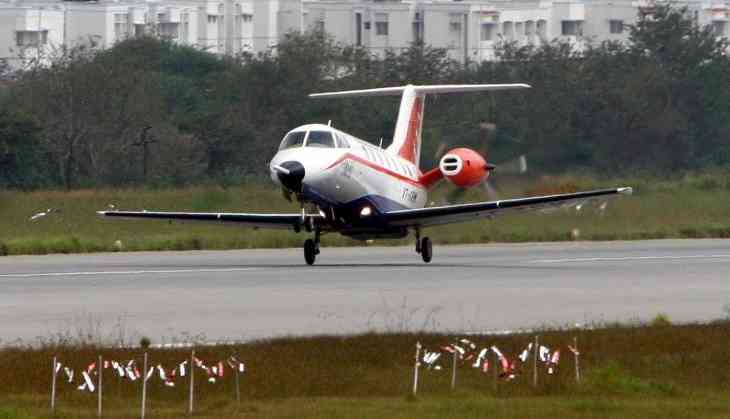 The Saras is India's first multi-purpose civilian aircraft in the light transport aircraft category as designed by the National Aerospace Laboratories (NAL), Bengaluru was tested by the Indian Air Force. The project got cancelled in 2016 but it again revived in 2017.

Saras Mk2, India's first indigenous passenger aircraft will inducted into service afer 2022. Under the Narendra Modi government, the National Aerospace Laboratories will undertake the development programme.

The civilian aircraft was started in 2005, during its trial run it struck a roadblock in 2009 where two pilots were killed in an accident.
Also Read: AirAsia's mega sale offer on domestic, international flight tickets

NAL Director Jitendra Jadhav said, "The issues which caused the accident have been resolved. The design deficiencies, quality and controllability parameters have been addressed.

Union Science Minister Dr Harsh Vardhan said the project, "which was dumped by the erstwhile government", was resumed in 2016. The 7,000-kg plane has conducted two-safe test-runs in the past 18 months.

The minister said, the aircraft could accelerate above 700 km/ph with full payload and the aircraft's cost is around Rs 40-45 crore, as against Rs 60-70 crore Dornier plane.

The reduction in cost of production would impact the fares, as the commutation costs are bound to drop.

According to an NDTV report, aircarft's production will start in 2022. The pre-production cost is expected to surge up to Rs 1,000 crore.

The aircraft won't be confined for civil purposes only. The military version of the plane will also be produced.

The NAL has awarded the contract for Saras' military planes to the Hindustan Aeronautics Limited (HAL), while a private manufacturer would be roped in to develop the civilian aircrafts.

A total of 120-160 Saras planes will be inducted into the civil and military sectors each.

Also Read: No continuous holidays for banks this weekend