Lower investment than 2017, but West Bengal's BGBS 2018 still a success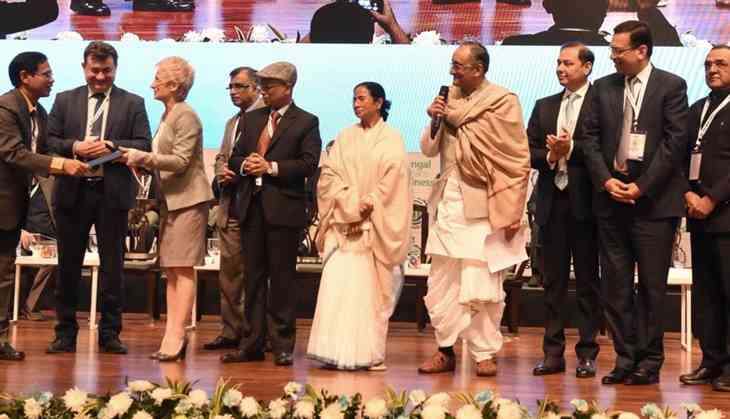 The curtains came down on the fourth annual Bengal Global Business Summit, but not before some mammoth agreements that ensured the event, one which was avoided by all Union Ministers, was a success for the West Bengal state government. By the time the dust settled on the second and final day of the BGBS, the state government had received investment proposals to the tune of Rs 2,19,925 crore, which is expected to generate some 20 lakh jobs.

The highlight of the two-day event was the commitment made by Pranav Vinodbhai Adani, Managing Director of the Adani Group, who assured that the group would be investing Rs 1,500 crore in the state over the coming five years.
Adani bets big on Bengal
Addressing the second day of BGBS Summit 2018, Adani said that they have invested Rs 750 crore in Bengal, and are planning to double the edible oil refinery unit capacity at Haldia. Presently, the refinery can produce 1,600 tonnes of edible oil per day, a figure Adani expects to increase in the coming five years. As such, the capacity of the packaging unit will also be increased from 1200 tonnes to 1800 tonnes per day in the next five years.

"We are planning to invest Rs 1500 crore in the next five years in Bengal," stated Adani, emphatically announcing the group's ambitions in the state. The Adani Group has already set up 36,000 retail outlets in Bengal, and plans are in place to set up to double this number in the next five years.

The Adani Group is also planning to set up a port in Bengal, much like the Mundra Port the group set up in Kutch, Gujarat. "We manage the largest ports in the world, and we want to bring our expertise to Bengal. If the state government desires to set up a port in Bengal, we can provide our expertise in port management systems in Bengal. In fact, we are eager to replicate the business model of Mundra port of Kutch in Bengal," Adani stated.

In addition, Adani stated that the group has also expressed interest in offering expertise to the Mamata government in the fields of renewable energy and energy transmission. "We feel that there is a huge scope in investing in thermal power in Bengal and we are interested in investing in thermal power in Bengal. The Adani Group has already invested in the agriculture sector in Bengal, and 4,500 jobs have been created in Bengal in the agriculture sector," he stated.
The detailed breakdown
While the total amount committed through investment proposals was lower than in previous years, Chief Minister Mamata Banerjee insisted that the summit was successful as it witnessed 1046 business-to-business (B2B) meetings and 40 business-to-government meetings, with five foreign countries also signing MOUs with the West Bengal government in the course of the two-day summit.

"50% of last year's investment proposal are already in the process. We maintain best relationships with industrialists," insisted Banerjee, adding, "Our government is very friendly and we will extend all support and co-operation to the industrialists, despite caste or creed."

Another notable achievement during the summit was that West Bengal has agreed to set up the country's first Indian Autism Center on 50 acres land in Baruipur, South 24 Parganas. An investment of Rs 39,000 crore will be required to set up the unit. A private NGO who are working in the autism sector along with West Bengal government will set up the unit.

West Bengal Finance and Industries Minister Dr Amit Mitra said, "We are interested in investing in leather, gems, jewelleries and metal, and we have already spoken to Italy for providing their machineries (sic.) from their country to manufacture leather goods. Even we have spoken with the officials of the Florence province of Italy in providing expertise and machinery for manufacturing gems and jewelleries.

"A tannery from Kanpur is shifting to Bantala Leather Complex, bringing an investment of Rs 4.5 crore, while a Chennai-based shoe company has also bought a tannery at Bantala. In IT and electronics, SAP has expressed interest to develop blockchain technology for Bengal .The distributed blockchain technology allows data to be stored in vast groups which are encrypted and tamper-proof. It is maintained across a network of computers around the world and has no central authority to oversee it."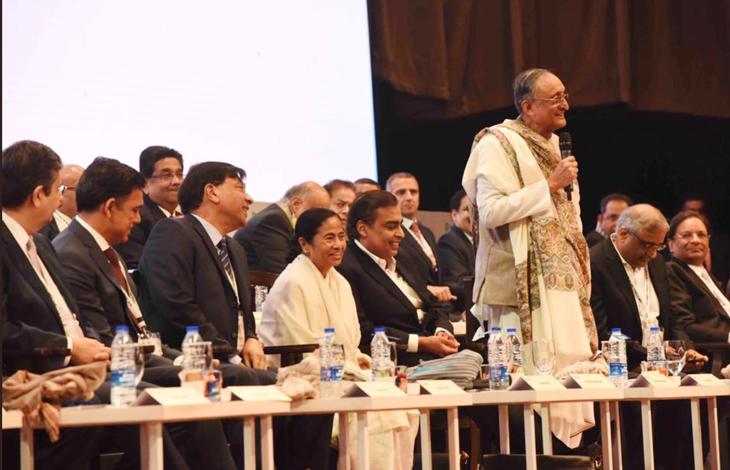 Giving a sector-wise break-up of the investment, Mitra said that the major investment came in the manufacturing and infrastructure sector to the tune of Rs 1,56,811 crore. This was followed by micro and small-scale industries and textiles, with investment proposals reaching Rs 52,952 crore. The hospitality and tourism sector received investment proposal to the tune of Rs 1,483 crore. The IT and ITES received investment proposal to the tune of Rs 1,146 crore, while the food processing, fisheries and animal husbandry received investment proposal to the tune of Rs 1,518 crore. Health, education and skill development received investment proposals to the tune of Rs 6,015 crore.

A total of 11 MOUs have been signed with West Bengal government. Among theses, five MOUs have been signed with foreign countries. The West Bengal Power Department and Government of Poland (Silesian Region) has signed an MOU in the mining and power sector. Another MOU was signed between the government of Germany (North Rhine Westphalia region) and West Bengal Power Department towards an energy action plan for the state.

Jadavpur University (JU) signed three MOUs with three universities including Exeter University, Edinburgh University and Eotvos Lorand University of Budapest. Presidency University also signed an MOU with Edinburgh University in the area of Higher Education and Life Sciences. CM Banerjee said, "I have allotted five acres land at Rajarhat to both JU and Presidency University and, taking the expertise from UK's universities, plans are there to set up a Center of Excellence in Education at Rajarhat."

Agreements were also signed with foreign companies such as Buurtzog, Nederlands, Pran Group, and Edugreen Education and Services to launch healthcare services. Ola and Uber also signed MOUs with West Bengal Transport Development Corporation on Wedenesday.

Meanwhile, Anjan Chatterjee, founder and managing director of Speciality Restaurants, signed an MOU with the state government whereby restaurant management and culinary training would be offered to the youth of the state who are school dropouts.The state government will provide stipends to the students for first three months, and after that 20 students will be sent to Switzerland for upskilling training.