Is India ready to go cashless the way PM Modi wants? A look at the numbers
Catch Team
| Updated on: 10 February 2017, 1:38 IST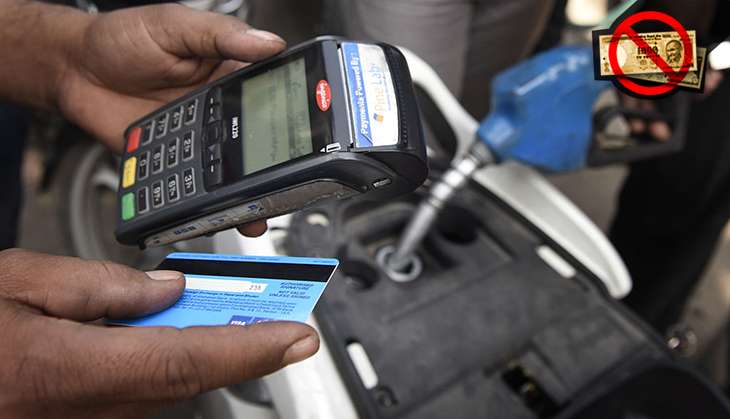 Prime Minister Narendra Modi has been harping on daily about making India a cashless economy, something which would require a major psychological change in the banking habits of Indians. On his radio programme 'Mann Ki Baat', he has focused on how one's mobile phone can be one's bank, as he has in almost every public rally of his.
To achieve this objective, people must also embrace digital payment platforms to facilitate cashless transactions apart from using plastic money.
Also read - Anarchy across India as people pay the price for govt's cashless dream
Having said that, there are plenty of challenges and benefits of a cashless economy. Here we list out a few:
Share of Indian households who make cashless transactions.
India's total consumption expenditure is Rs 30,00,00,000 crore, of which only 5% done though digital modes.
Even debit cards are used mostly for ATM withdrawals and not for point of sales transactions.
crore
Annual cost to Reserve Bank of India for annual currency operations.
This excludes storage, transportation and security costs.
This amount is 0.4% of the total currency circulation, but the cost of printing and maintenance amounts to about 2% of India's GDP.
crore
The amount that can be saved if there is a 5% increase in digital transactions.
Additionally, a shift from cash economy would raise tax revenues as only a maximum of one-third of Indians comply with tax in a cash economy.
Or 98% of India's total small business units, or the backbone of India's economy, lack the ability to participate in digital transactions.
RBI also outlines other problems with digital economy in India: slow setting up of card usage infrastructure, lack of uniformity across locations in awareness, and more growth in cards than infrastructure.
Number of internal and external costs that accrues to three different stakeholders - from households, banks, and businesses.
For households: cost of time spent at ATMs and banks, interest foregone and transaction fees paid to banks. The same kind of costs are accrued for businesses also.
For banks: payment to cash logistics companies, transaction fees paid to other banks and maintenance cost of ATMs.
It can be summed up by saying that cashless economy has its fair share of possible benefits - from more financial inclusion, more tax and growth to less cost for consumers.
However, taking a sudden plunge overnight makes it difficult in a country like India, which has a huge informal economy, lack of financial literacy and there is always the looming threat of weak cyber security.
Edited by Aleesha Matharu
More in Catch - No cash, no plastic: India's demonetised economy rushes towards cryptocurrency
Usha Ramanathan offers the most radical hypothesis of the note ban yet