Investors still love Gautam Adani. See for yourself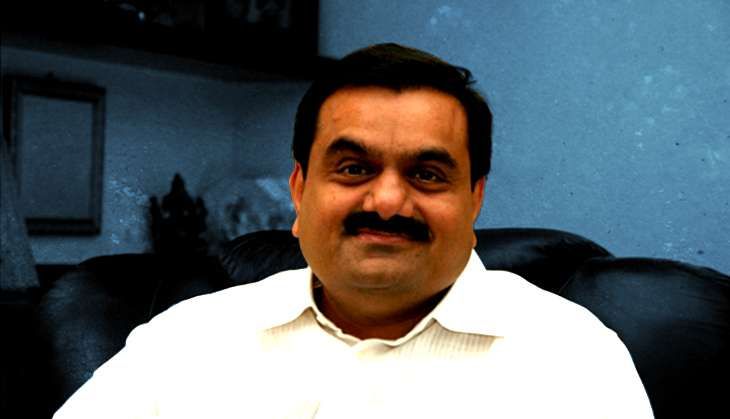 The going doesn't seem to be as smooth as usual for Gautam Adani - in the last one and a half months, the businessman close to Prime Minister Narendra Modi and his flagship ports, power and coal businesses have drawn criticism on various grounds.
First, the massive coal mining project in Australia: The $16.5 billion Carmichael project was not just for extracting coal but also to lay railway tracks to reach the nearest port and to expand the port itself. But it was had issues raising funds for it.
Recently, Australian prime minister Malcolm Turnbull declared his government would not fund it.
To make matters worse, this came not in a meeting with Adani, but as a promise to a man dressed in a Finding Nemo costume.
Even State Bank of India, which earlier said it would lend the company $1 billion, said it wasn't really a commitment.
Then, a Right to Information response from the environment ministry revealed it had waived off a Rs 200 crore fine earlier imposed on Adani Ports for harming the coastline at its massive port and SEZ facility in Mundra, Gujarat.
The ministry disagreed with the calculations that led to the Rs 200 crore figure and ordered a review. It said the final amount could be higher, or lower, depending on the new calculations. Adani faced flak for this - as he is seen to be close to Modi - and the Rs 200 crore fine was imposed by the earlier Congress-led government.
Finally, former Congress minister Jairam Ramesh said Adani received favours from the BJP-led Chhatisgarh government, which waived off the rights of forest-dwelling communities in a bid to ease Adani's coal extraction activities in the state.
So is it really getting hot under the collars for Adani? Not really, at least going by the stock market.
There are four major listed Adani firms. While some of them have gained since June, most have significantly improved from their one-year lows.
Adani Power: the stock has held ground since June, hovering around Rs 29. After falling to Rs 19 last August it recovered to Rs 36 earlier this year.
Adani Ports and SEZ: At Rs 217, its share price was up about 8% since June. The company was successful even in raising Rs 252 crore from the debt market. In fact the stock price has dramatically risen by 28% since hitting a low in February.
Adani Enterprises: Also recovered from a one-year low of Rs 58 hit in March. It is up 43% to Rs 84 now.
Adani Transmission: At Rs 38, the share price has risen almost 20% since June. It has eased below its January high of Rs 42, but is still 52% higher than its one-year low of Rs 25 last September. This company was also successful in debt markets, raising Rs 1,000 crore on 1 July.
There was a restructuring last year, where these firms exchanged business units with each other, so stock prices aren't entirely comparable. But the the positive sentiment across the stocks is pretty obvious.