FDI in retail: why the Modi government's policy is baffling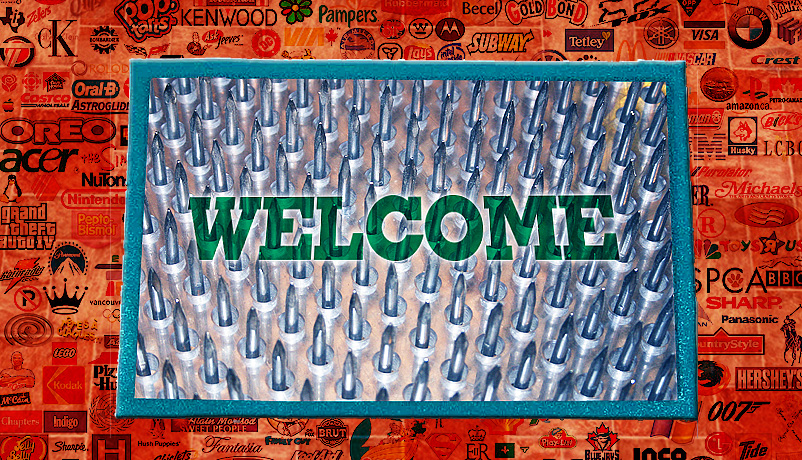 Small concessions
Foreigners can set up multiple firms here to sell their products
They can also sell poorly-marketed Indian brands to Indians
Probable aim: to bolster \'Make in India\' by luring foreign manufacturers
Great confusion
Why isn\'t the government openly owning these decisions?
It\'s liberalising the FDI policy piecemeal, which won\'t bring foreign investment
Why aren\'t rules tying up foreign investors being discarded entirely?
The commerce ministry has clarified its policy on foreign direct investment, or FDI, in single-brand retail. A foreign direct investor can now set up more than one company in India to sell his branded product. That is pretty trivial.
Foreigners have for long been allowed to set up shops to sell their products in India. But the permission is given for only one brand at a time. And the foreigner normally sets up a subsidiary to handle the business here - generally in a joint venture with an Indian selling agent.
Presumably, some foreigners found that their Indian partners were not big or reliable enough to be allowed to sell all over India, and wanted to have more partners.
The commerce ministry has now permitted them to do so, or as it would put it, they were always free to do that although it had not put it in so many words. Foreigners - and Indians - assume that if this ministry has not explicitly permitted something, it must be forbidden.
Made in India, sold by foreigners
The other thing it has clarified could not have been so easily guessed. Suppose a foreigner wants to go into the business of selling an Indian brand in India. Then he can set up more than one subsidiary to sell it as well.
One may wonder why on earth a foreigner would want to come to India to sell an Indian brand to Indians. Although the commerce minister has not said it in so many words, this is probably an offshoot of the prime minister's penchant for Make in India - his energetic attempts to lure foreigners to come and manufacture in India.
Presumably, a signal is being sent that foreigners are not limited to their own products: that if they find some Indian brand poorly marketed and want to come and sell it in India, they are welcome to do so.
If Narendra Modi wants to achieve something in his 5 years, he needs to reach out to experts beyond the BJP
The question may be asked: if that is what Nirmala Sitharaman wants to say, why does she not say it outright? Why does she not give a press conference and tell everyone what a great concession she has made to foreigners? Why does she not fly to London like Mamata Banerjee and hold a press conference in the CII office?
This probably has to do with the politics of FDI in retail. As a party of traders (amongst other people), the BJP for long opposed FDI in retail trade because it would compete with purely Indian retailers - also known as shopkeepers - and no one likes competition.
Now, presumably, foreign companies are going to the commerce ministry and saying if we cannot sell freely in India the products you are inviting us to come and make there, it would be stupid of us to invest in your country.
They are being told: come and make any number of products, we will let you set up any number of companies to sell them.
A relic blocking the way
That is no less stupid than the previous policy. No multi-product company would set up dozens of subsidiaries to sell different products just because the Government of India says so. The sensible thing to do would be to remove the relevant restrictions.
But there are many more restrictions in the FDI policy. The minister can wait for some or the other foreigner to come and complain about one or the other of them, and then liberalise it.
A signal is being sent: if foreigners want to sell a poorly marketed Indian brand in India, they are welcome
Each time, her ministry may issue a little circular - one more to add to its thousands. A few hundred circulars later, India may well have a satisfactory FDI policy. But it will have crept in so inconspicuously that foreigners will have hardly noticed it; and India will continue to be disfavoured as a direct investment destination.
If the Prime Minister is serious about what he said a year ago, he must give his commerce minister some courage, and tell her to be more revolutionary.
The commerce ministry is the last remnant of the licence permit raj; it revels in finicky rules to tie up foreign investors hand and foot.
These rules call not for relaxation line by line, but a bonfire. Sitharaman probably understands what needs to be done, but the BJP is a hierarchical party and she would not want to risk her standing by taking bold steps and making enemies amongst indigenous vested interests. It is difficult to think of anyone in the party who would be bolder.
This is an illustration of a more general problem. The Prime Minister has great ambition, and knows the direction in which he wants to move. But there is just not enough expertise in the government to make the departure.
If he wants to achieve something in his five years, he needs to reach out to experts beyond his party.
The views expressed here are personal and do not necessarily represent those of the organisation.