ETF recognition eludes bitcoin, prices crash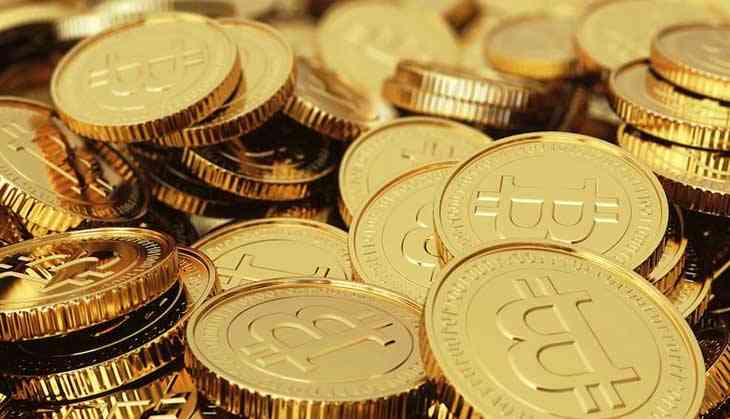 The US market regulator Securities and Exchange Commission (SEC) of the US disapproved the proposal to launch the Exchange Traded Fund (ETF) for digital currency. But the doors are not completely closed.
In one week, bitcoin investors have seen it all. From the high hopes of getting an approval to launch an ETF which momentarily pulled up the prices above gold on 3 March to a huge crash on late Friday.
The SEC disapproved the proposal as they believed that the currency lacked regulations and was still in the early stages of development.
However, doors for supporters of digital currency are not completely closed as the SEC maintained that it could consider the proposal (for an ETF) if regulated markets are developed.
Soon after the ruling, prices of bitcoin crashed. From levels of $1279.8 dollar per bitcoin it declined by 17% to $1063.3 in a span of 11 minutes on BitFinex, the largest bitcoin exchange in the world. However, it managed a recovery after the fall and closed at $1090.
As it is a digital currency traded online, there are no exchange holidays in the bitcoin market. On Saturday, prices continued its recovery to $1144 levels.
It should be noted that on 3 March, prices of bitcoin hit $1300 levels – more than the price of gold – in anticipation of an approval for ETF from the SEC.
There are no official records of who founded this digital currency but anecdotal evidences suggest that Santoshi Nakamoto started working on concept of cryptocurrency in 2007 and the first transaction was recorded in January 2009. Since then it captured the public imagination.
Global majors like Paypal and Microsoft also accepts it as a currency for consideration of goods or services. However, till date it has not been recognised by any government or central bank.
Famous for dragging Facebook founder Mark Zuckerberg to court on allegations of theft of their idea of social networking, US-based investors Cameron and Tyler Winklevoss have been trying for four year to bring bitcoin ETF. On their proposal, Kansas-based Bats Stock Exchange had applied to list the ETF.
In its ruling the SEC observed that bitcoin lacks regulatory mechanism that guarantees safety of markets and investors.
"Bitcoin is still in the relatively early stages of its development and that, over time, regulated bitcoin-related markets of significant size may develop. Should such markets develop, the Commission could consider whether a bitcoin ETP would work, based on the facts and circumstances presented," the SEC said in its order.
"We are determined to see it through. We agree with the SEC that regulation and oversight are important to the health of any marketplace and the safety of all investors," Tyler Winklevoss said in a statement.
Edited by Jhinuk Sen