Dalmia Bharat Cement outstrips UltraTech to acquire Binani Cement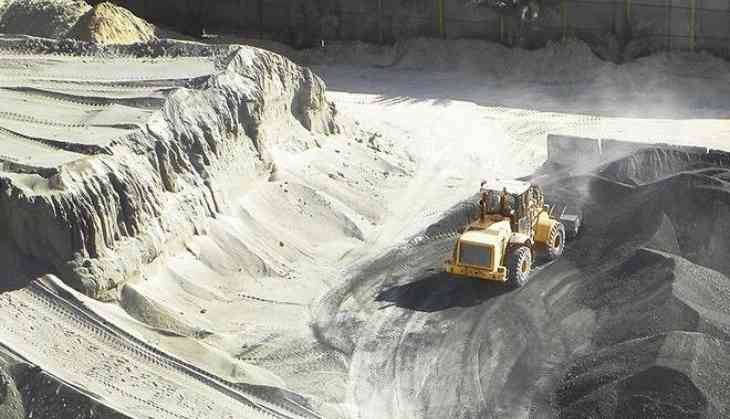 Dalmia Bharat Cement Ltd emerged as the highest bidder and has got final approval from the Committee of Creditors (CoC) of Binani Cement. The Dalmia Cement will acquire the frim for Rs 67 billion, including a capital infusion of Rs 4 billion. Though, Aditya Birla Group firm UltraTech Cement did put a higher bid for Binani Cement.

Aditya Birla Group firm will challenge Dalmia's firm in the National Company Law Tribunal (NCLT). The Committee of Creditors conducted a voting which went for four hours yesterday and approved the resolution plan proposed by Dalmia Bharat Cement.

This is the rarest case where banks are not taking haircut as Binani Cement has debts of around Rs 40 billion.

"Expect a full-scale legal battle as the resolution professional ran a non-transparent process while ignoring our offer of Rs69 billion," an UltraTech executive said.
Also Read: London's Zaha Hadid Architects to design GVK Navi Mumbai International Airport
On Tuesday, the NCLT asked Vijaykumar Iyer, the resolution professional for Binani Cement, to appear in person in the Tribunal to answer questions on the bidding process. UltraTech had moved the NCLT against the resolution professional and Deloitte for rejecting its bid for Binani Cement. In its petition, UltraTech had alleged the resolution professional did not follow a transparent method in the bidding process and did not offer any details on what grounds its bid was not allowed.

A spokesperson from Dalmia Bharat said, refused to comment anything on the Binani Cement acquisition at present. The promoter of Binani Industries has challenged the resolution professional in the National Company Law Tribunal, saying the RP has "personal interest" in undervaluing Binani Cement and then selling it to his preferred bidder. According to Binani Industries, the value of Binani Cement is Rs173 billion.

Interestingly, in the first round of bids for Binani Cement, JSW Cement had emerged the highest bidder. But its offer was rejected and another round of bids was called. However, no details were given to the bidders on the process followed.

If the Dalmia deal is endorsed by the NCLT, it will be the third such acquisition by Dalmia Bharat Cement, the other two being Murli Cement and Kalyanpur Cement.
Also Read: Namaste! Virtual Google Assistant now available in Hindi