Cashing in on cashless payments: 271% jump in e-wallet transactions since note ban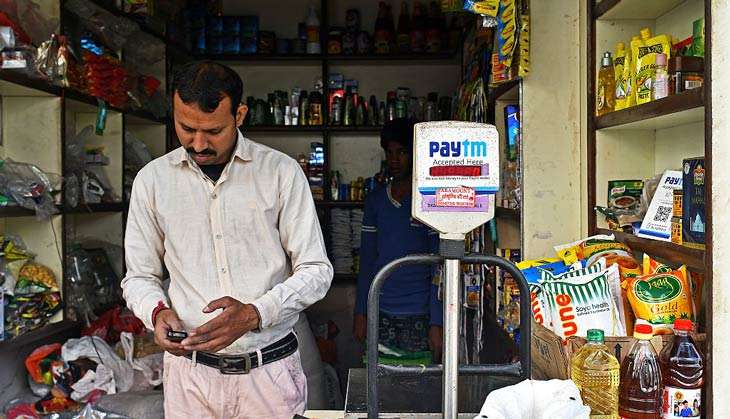 After demonetisation, digital transactions across the country have unsurprisingly been on the rise, in terms of both value and amount, according to NITI Aayog.
Here are some details, which has been published by the Press Information Bureau.
Number of Rupay card transactions done per day since 8 November. This data was collected on 7 December.
On the day Prime Minister Narendra Modi announced demonetisation, there had only been 3.8 lakh Rupay card transactions.
A 31% jump has been observed in one month.
Rupay cards are India's answer to Visa/Master card initiated by National Payments Corporation of India.
Also read -Is India ready to go cashless the way PM Modi wants? A look at the numbers
Number of e-wallet transaction per day, as per data collected on 7 December.
It is a 271% jump from only 17 lakh transactions done per day till demonetisation.
E-wallets are online prepaid accounts to keep money that can be used to buy a range of products without using a card.
Paytm, Freecharge, Mobikwiks are some examples of e-wallets in India.
Number of transactions done per day through Point of Sales since demonetisation.
This is a 95% rise from 50 lakhs observed till demonetisation.
"A POS or point of sale purchase is the "point" where a transaction is finalised or the moment where a customer tenders payment in exchange for goods and services. Any form of payment can be used, such as cash, debit cards, credit cards, mobile payments", according to the media.
Number of Unified Payments Interface (UPI) transactions done per day these days.
It is a 119% jump from only 3,721 transactions done till demonetisation.
"UPI is a payment system that allows money transfer between any two bank accounts by using a smartphone and allows a customer to pay directly from a bank account to different merchants, both online and offline, without the hassle of typing credit card details, IFSC code, or net banking/wallet passwords", writes The Hindu.
The government is possibly banking on the fact that in India there are 1 billion+ mobile connections and 371 million plus smartphones. The government is also pushing for incentives to encourage people into digital transactions.
However, what they forget is that 98% volume of transactions in the economy is cash, which is 68% of the total value. Change cannot happen overnight whatever be the incentives given. The latest rise in digital payments is forceful, to say the least, as people do not have any options.
Edited by Aleesha Matharu
More in Catch - Anarchy across India as people pay the price for govt's cashless dream
No cash, no plastic: India's demonetised economy rushes towards cryptocurrency