Can Indian exports finally beat the blues?
Catch Team
| Updated on: 14 October 2017, 20:44 IST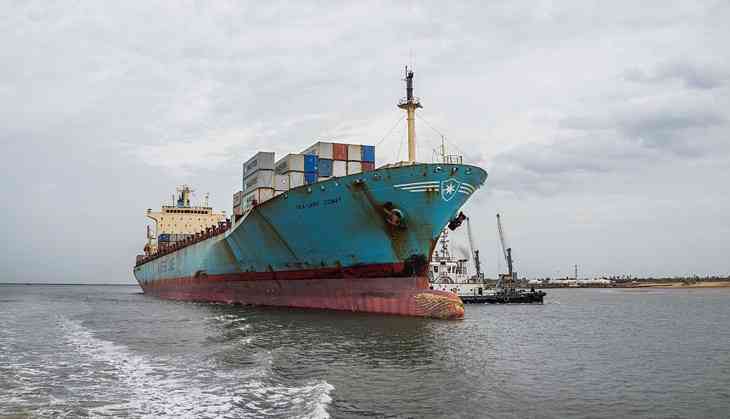 (Prashanth Vishwanathan/Bloomberg/Getty Images)
The effects of demonetisation can be equated with popular terminology in cricket. It was a hit-wicket by the government of India - which killed domestic demand and initiating a cascading effect that brought down credit as well as manufacturing growth in the country.
But a ray of hope is emerging in the form of rising exports. After falling for 18 months on the trot between December 2014 and May 2016, exports from India have now been growing for the past 13 months. In the month of September, the growth was a robust 25%.
This streak of growth is better than that of China, which has seen a pick up in its exports only in the past seven months and Bangladesh, that is suffered a decline of 10% in exports in September 2017. Only Vietnam, among India's Asian competitors has performed better in the past one year with 20% growth over the past 12 months since September 2016.
One has to remember that Indian exporters have achieved this despite the Indian rupee getting stronger against the US dollar even as its competitor's currencies saw a decline in the value. Then there was the speed bump introduced by the government in the form of goods and services tax that lead to delay in claiming refunds for the state component of the levy under the Duty Drawback Scheme.
The best thing about Indian export is its break up - chemicals exports grew by 46%, engineering goods exports grew 44.2%, petroleum products by 39.7%, readymade garments by 29.4%, pharmaceuticals by 14.7%, ready-made garments by 29.4% and gems and jewellery by 7.1% .
India's exports-to-GDP ratio fell to 19.4% in the first quarter of 2017-18 from 21% in the previous quarter. Indian policy makers for long have dreamt of achieving a 5% share in world exports. It stands at just 1.7% currently. PM Modi's Make in India (which was not much different from his predecessor Manmohan Singh's National Manufacturing Policy) remained a non-starter despite its grand launch in 2014, simply because there was demand for Indian exports in the world.
What gives hope for the Indian exports sector is the uptick in the world growth after a decade.
The Organisation of Economic Cooperation and Development has said that all 45 economies that it tracks will grow this year. This would be the first time since 2007. If things remain constant and no major disruption takes place in the global economy, India is likely to benefit from this.
Modi and his government have an opportunity at hand, they must ensure that it is not missed, especially due to another hit-wicket.