Bank licences: RBI breaks promise, gives Northeast short shrift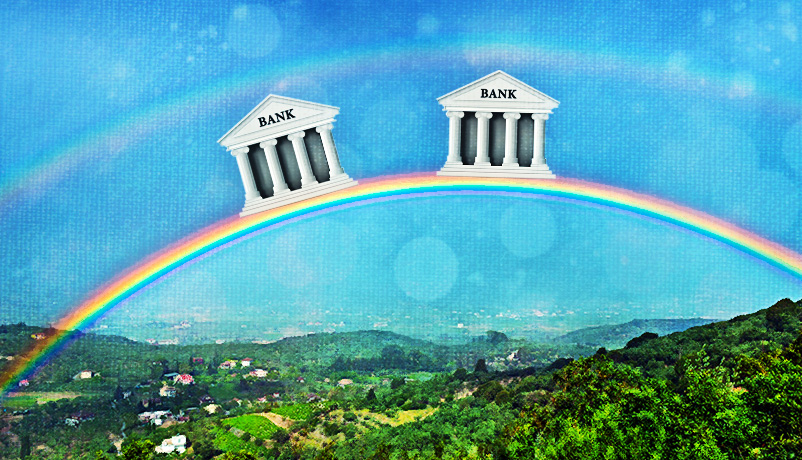 Here's yet another promise to the citizens that hasn't been kept. The RBI has drafted guidelines on improving financial inclusion in 'under-banked' regions. Yet, of the 10 bank licenses it has just issued, only one each has gone to the Northeast and central India
According to sources, the RBI, on 16 September, granted 'in-principle' approval to 10 small finance banks to be based in Jaipur, Jalandhar, Ahmedabad, Chennai, Bengaluru, Navi Mumbai, Varanasi and Guwahati.
And except the last two, most of the other cities already have a number of private and public sector banks.
This is contrary to what the RBI had promised last year. In its guidelines issued on 27 November, it had specified that "preference will be given to applicants who in the initial phase set up a bank in a cluster of under-banked states/districts such as the Northeast, East and Central regions of the country".
The Northeast, in particular, is suffering due to the absence of a dependable, affordable credit line. In Sikkim, for instance, 35 debt-ridden farmers committed suicide in 2014, although the NCRB has grouped all but three suicides under "other" causes.
Laying a lifeline
The region, experts and social activists unanimously agree, urgently needs a robust banking network.
"There are vast bankless stretches in the Northeast. They require financial institutions urgently. Regional private sector banks should be promoted and allowed to flourish like the Andhra Bank promoted by GMR," says Shaibal Gupta of the Asian Development Research Institute in Patna, Bihar. "If conditions are made suitable, private banks have a vested interest in improving local state of affairs."
He adds, "It's good that Uttar Pradesh has been given a bank license but states like Bihar and Jharkhand can't improve and sustain their economies unless more banks open there."
Why isn't the government bringing in SBI, United Bank, Central Bank here? asks activist
Some experts argue for promoting public sector banks. Once state-aided banks flourish, they say, private institutions will get the confidence to set shop.
"It is no secret that Northeast has always remained neglected and has been a challenge to financial inclusion. It's important that the Northeast is financially included with the rest of the country, but the people there should also feel included in the mainstream," says Professor DM Diwakar of AN Sinha Institute of Social Studies, Patna.
"There is not even basic infrastructure like schools and hospitals there. Private players won't go there because it's not a profitable and reliable market. Public sector presence creates confidence. After public sector investment, private players think they can be protected. Micro finance can't work in a vacuum," Diwakar adds.
"After this is done, we can get farming and small industries like handicraft going, supported by bank linkage."
Social activists with experience of working in remote areas say a decent banking system can alleviate much distress.
"There are a lot of unreported cases of suicides by farmers in the Northeast. Of course, it is not on a par with what is happening in Andhra Pradesh but we do have a significant problem. There is an urgent need for a reliable credit line," says Abhijit Mazumder, a social activist.
But the government, Mazumder claims, isn't serious about tackling this issue. "Why is it not bringing in SBI, United Bank of India, Central Bank to these regions?"
"The economy in the Northeast is not formal and detailed on paper. That's why we need government institutions that can invest here without financial inducement and help put in place a basic infrastructure," Mazumder said. "That will bring in a lot of change."