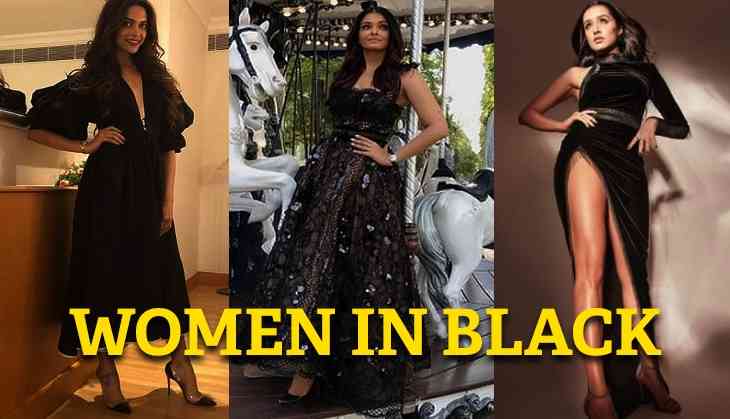 Black is not just a color rather it is a dash of confidence and style when a person wears it. It is also said that a girl's wardrobe is incomplete without a black dress as it is the sexiest color.
The same thing goes with our Bollywood actresses who love to wear black either for the party or for their daily routine.
From high street fashion to girl next door appeal, black always set things on fire.
Check out Bollywood actresses who have proved time and again that black is one of the most comfortable, and elegant colors of all time. We bet you will definitely say - WOMEN looks gorgeous in BLACK...
Take a quick look:
1. Hina Khan: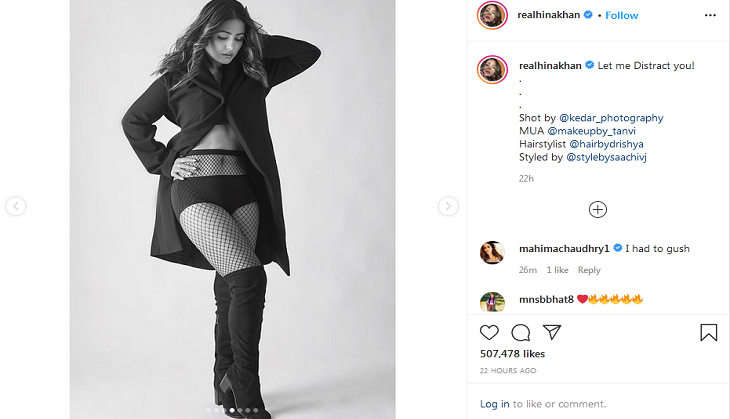 Actress Hina Khan on Thursday shared a racy picture to distract her fans. Taking to Instagram, she shared a monochrome picture with a caption, "Let me distract you". The actress looks splendid in an all-black dress. She is seen sporting fishnets paired with shorts, knee-length booths, and an overcoat.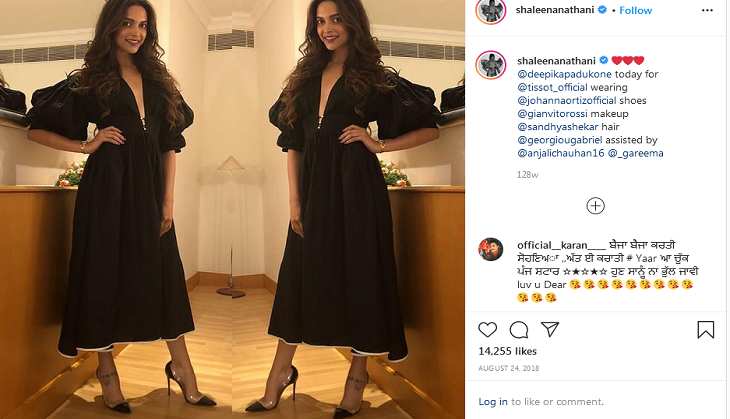 When it comes to black outfits, Deepika Padukone always says 'yes'. Time and again, the style-maven often spotted in her favorite color dresses. Be it a black sheath dress, midi dress, or black leather accents, the Padmaavat star has opted for varied silhouettes over time.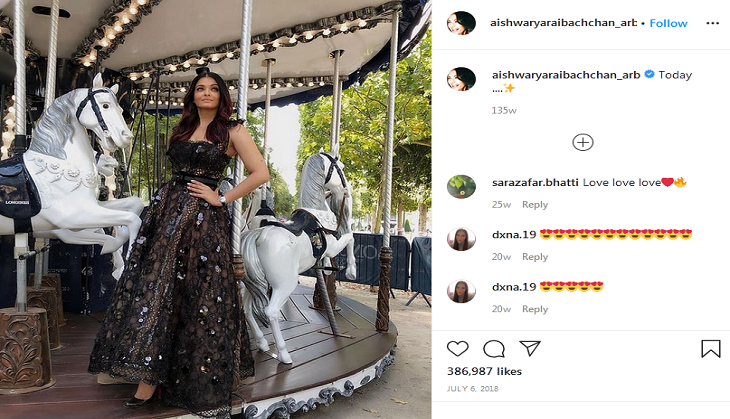 Aishwarya Rai Bachchan enthralls us with her glamorous avatars several times. She looks flamboyant in any kind of dress she chooses to wear for any event. Though it is difficult to call her one look, the best look, but we have chosen her black Nedret Taciroglu gown that she wore in Paris.
Her gown reflected both an ethereal, sexy as well as chic, retro sensibility. Her breathtaking belted dress complete with floral embroidery sent her fans into an uncontrollable frenzy.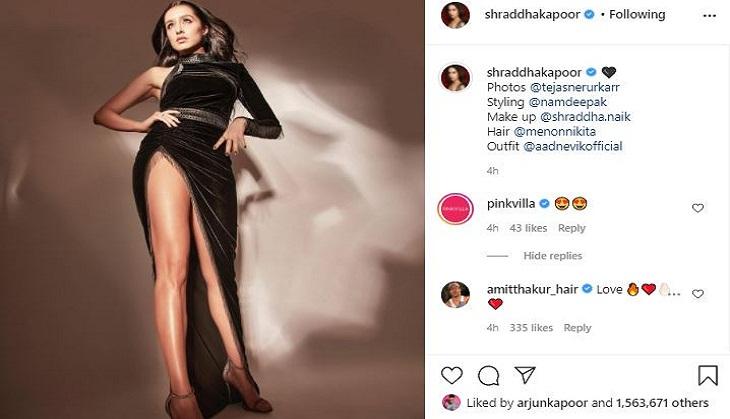 Shraddha Kapoor was looking stunning in a black ensemble from the label Aadnevik. She paired her black velvet gown with a metal chain and braided details. Her smokey eyes and matching earrings are just like the cherry on the cake.
5. Disha Patani: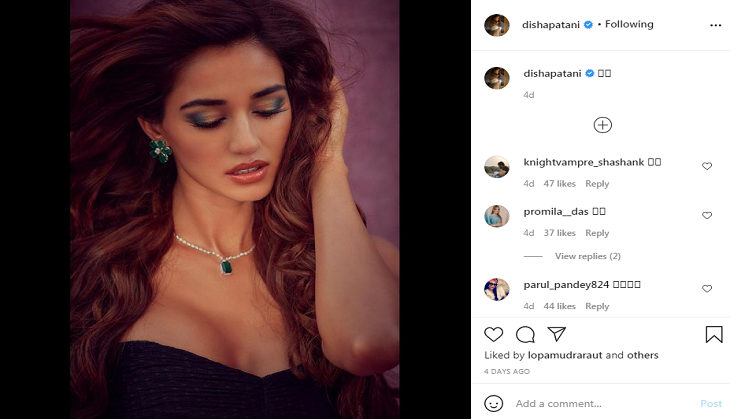 Disha Patani never fails to impress the fashion and style police. Her luscious hair and envy-inducing frame prove that she can pull off anything effortlessly. She is known for OOTDs too in the entertainment world.
Recently, the actress shared her bold pictures on the Internet which set the internet on fire.
She looks gorgeous in a black outfit and kept it minimal by wearing a green emerald necklace and flower-shaped emerald earrings with it. All thanks to her smokey eyes and signature glossy nude lip-color that made her look even more classy.