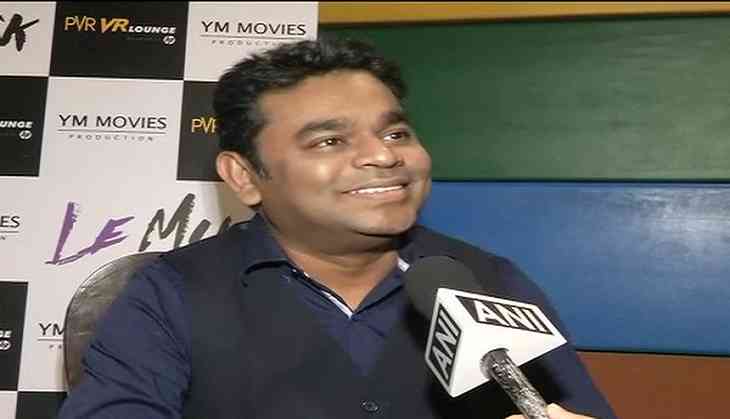 While William Shakespeare considers that 'all the world's a stage,' for Oscar winning composer A.R. Rahman, the whole world is a 'playground' where he plays his music to touch every soul.
While speaking to ANI, the legendary musician opened up about how an artist should not have any walls in his head and said, "As an artist you are there to serve; serve yourself first of all, get excited and share that stuff with the whole world. Also, one should not have any walls in your mind that I'm from the South, North or even India."
"For me, the whole world is a playground. So we should play something that will touch the whole world. Of course, not everything goes to the world but that is my intention to treat the whole world as the same," added the 50-year-old.
Rahman, who recently launched the prelude of his directional debut 'Le Musk', world's first cinematic Virtual Reality immersive narratives, also said it is this philosophy that pushed him to don the director's hat.
"I feel like that is one of the philosophy which probably pushes me in getting the courage to do this one, in English and it's not in a very alien culture. Ultimately, we all share the same emotions, sadness, love and everything," he concluded.
Shot in picturesque Rome, the film follows the journey of an orphaned heiress and part-time musician, Juliet, who grows up to be a diva on a mission.
Written, directed and scored by A.R. Rahman, the film stars Nora Arnezeder, Guy Burnet, Munirih Jahanpour and Mariam Zohrabyan in lead roles.
-ANI