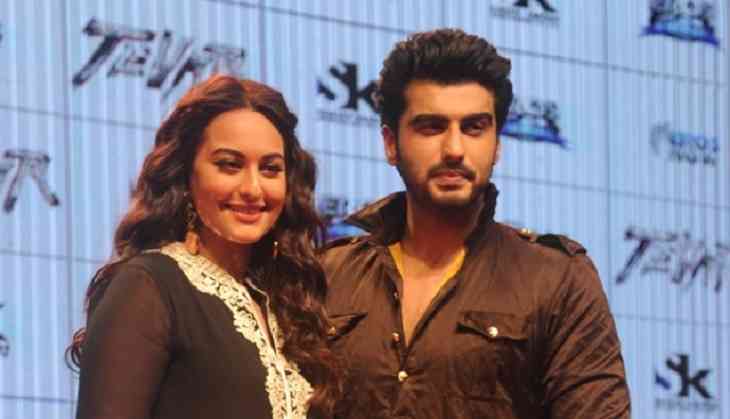 Arjun Kapoor and Sonaskhi Sinha worked together in Tevar a few years ago. The film was produced by Sanjay Kapoor and it did not do well at box office. During the shoot, two actors were linked with each other though they never really cleared anything about it. However, once the film was released it was reported that all was not well between them and they are not on talking terms anymore.

Incidentally, in ongoing season of Diwali, they were seen attending same party. A source says, "Arjun and Sonakshi were in same party at same time. Both of them arrive one after other and greeted each other."

It is not for the first time that two actors were attending same party or events, in the past too they were seen present in same social outings but there have always been rumours that they avoided each other. But some time ago Arjun went to promote his film Mubarakan on Nach Baliye and was seen enjoying the shoot with Sonakshi. Sonakshi too looked comfortable in his company and it looked like there was no issue between them. In one of the interviews Arjun too has said that he is fond of Sonakshi and there isn't any problem among them.