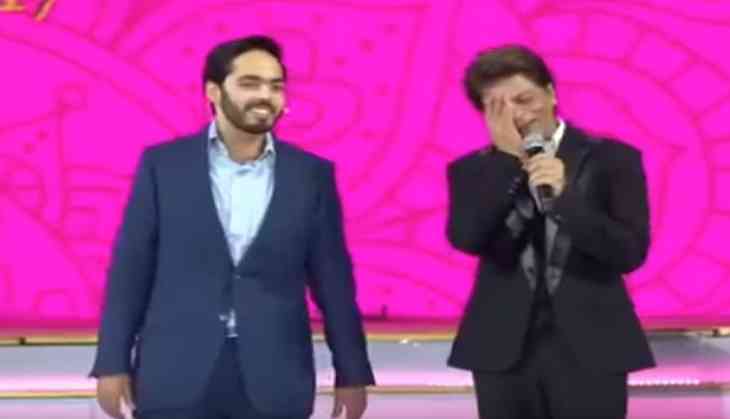 One of the most famous and successful company in India is none other than Reliance Industries Limited and was started by Late Dhirubhai Ambani. After his death, the company was taken over by his son Mukesh Ambani and now the company has completed forty years and that is why this occassion comes with a celebration that is why the Ambanis threw a grand party which was graced by a lot of Bollywood celebrities.
According to reports by Businessofcinema.com, the event began with a speech given by Mukesh Ambani in which he said, "Everything I am today… is because of Reliance. My father is a timeless legend, an Indian icon and eternal inspiration to all Indians of all generations — "Kal, aaj aur kal" — We shall forever remain true to his vision, his ideals and his principles… On this happy occasion, I on behalf of everyone offer "koti koti pranam" and seek his blessings."
ALSO READ: The alleged wedding card of Mukesh Ambani's son, Akash Ambani, worth 1.5 Lakh is making the internet go crazy
Bollywood superstar Shah Rukh Khan was also a name on the guest list who attended the bash. The actor who is known for his witty nature in the party too made everyone laugh when he indulged in an interaction with Anant Ambani, Mukesh Ambani's son.
Shah Rukh Khan who hosted the event called up Anant on the stage where he talked about his childhood that made everyone laugh very hard. He had a fun moment with the youngest Ambani when he asked him about his first salary.
SRK, during the conversation, revealed that his first salary was INR 50 and asked about Anant's salary and the boy's answer will make you go ROFL. SRK said, "My first salary was INR 50. What was your first salary, Anant?" To which he replied, "Leave it. You will feel a little embarrassed if I tell you this."
Check out the hilarious video here:
ALSO READ: Not just Antilia, here are 6 other costliest things that Mukesh Ambani owns
We congratulate the Ambanis for their success!