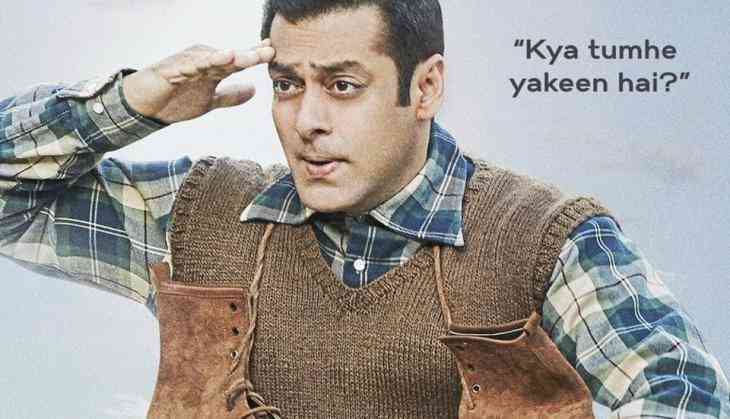 See what Salman Khan said on comparing Baahubali 2 with Tubelight
The storm of Baahubali 2 collection has not ended yet and the film is doing great business at the box office. Now on this Bollywood's box office king, Salman Khan has given his view.
This is to notice that Baahubali and Salman Khan's Bajrangi Bhaijaan were also released in the same month. That time also both films were compared and now once again the same is going to happen. Actually, we have already seen the storm of Baahubali collections and now Tubelight is going to release on this Eid. So the comparison is obvious for both the films.
Salman Khan recently released the trailer for his upcoming movie Tubelight in front of media. During this media interaction, Salman in a funny way said that Baahubali and Baahubali 2 had four years gap but he releases one movie every year. So, in that case, counting all four years collection, he manages to collect same like Baahubali 2.
Now with his talks, it is totally clear that Salman Khan has not underestimated his film on the basis of box office collection. Even he is not underestimating himself on comparing with others. This time also he is very confident for his upcoming film Tubelight.