She is travelling the world and is feted everywhere. Her success graph is inspiring scores of people around the globe. However, despite the international adulation, Priyanka Chopra doesn't want to stop and rejoice.
This desi girl wants to do great films in Bollywood and Hollywood and for her, her journey in the West hasn't even started yet.
Also read: On Baywatch, army dad, and Quantico: Priyanka Chopra post Padma Shri win is her honest best
In an interaction with the media lately, Priyanka Chopra spoke about her career, life goals and what keeps her going. Excerpts: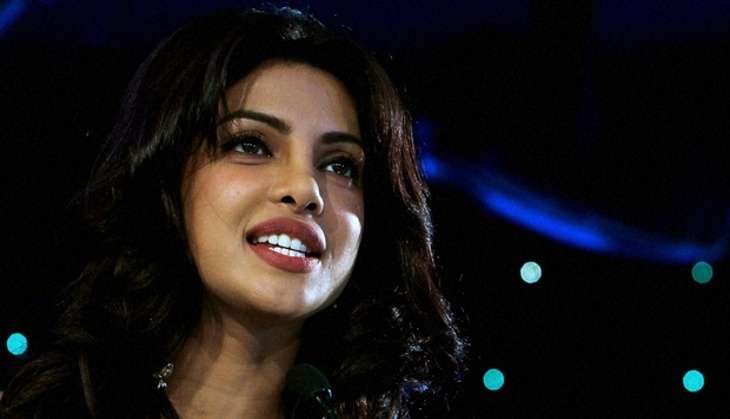 Priyanka Chopra recently talked about Salman Khan controversy (PTI)
How do you plan to celebrate your birthday on 18 July?
Like every year, I am going to be on set as I will be shooting for Quantico from 11 July. Cakelekar aayenge log and set par birthday celebrate hoga. (People will get cake and we will celebrate)
How does it feel to top Maxim's Hot 100?
It's great to top the Hot 100 thrice and I hope to be there again. I am really glad that people are appreciating me and my work. I want to leave a legacy behind.
Also read: Priyanka Chopra & Shah Rukh Khan on why the world now looks at Bollywood differently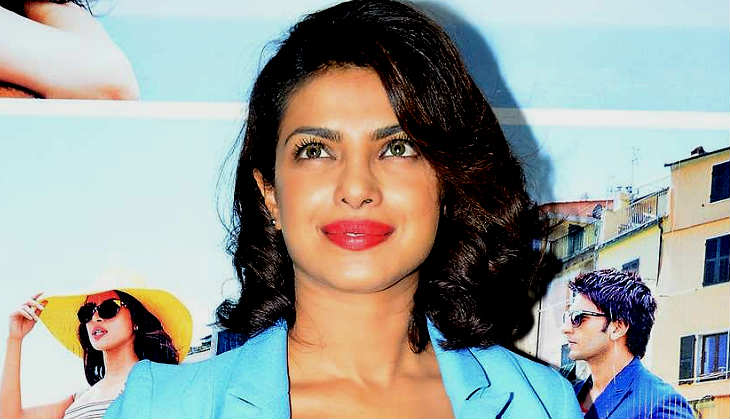 Priyanka Chopra is headed to New York to shoot for Quantico season 2 (IANS)
What did you always want to be?
I always wanted to grow up to be Priyanka Chopra. I never wanted to be anyone else. I truly am a believer in the fact that you have to work hard to get success. I am willing to sacrifice sleep, food etc to be an achiever. But I do fly my family, friends and a cook with me ... I can't live without dal-chawal. Every time I go somewhere, my cook goes along with me.
When do we see you start a Bollywood film next?
I can't do a Hindi film till Season 2 (Quantico) is completed. I have spent so much time in Mumbai meeting lots of filmmakers but the problem is that I have only a certain chunk of time for next year and I have heard so many interesting scripts ... I don't know how to pick the right one now. I am at that point where I am being greedy.
There are some incredible films that are being made in Hindi, and I feel like doing everything. I am taking my time to figure out which film but will decide in a few months.
Also read:
You don't have a Hindi film on hand currently. Can an actress of your status afford not to do a Bollywood movie for a long time?
I don't know... We will find out. There have been lots of actors who have taken a sabbatical and their films have not released for 2-3 years. I don't think the Indian audience needs to be reminded'Aao mujhe dekho.' I am not an insecure person and I am not worried that people will forget me. Every Saturday my show (Quantico) comes into your homes. My film Baywatch will also have a big Indian release and I intend on getting the entire cast here.
Also read: Priyanka Chopra on Salman Khan's 'rape comment' controversy: 'let's talk about the real problem'
How did you feel about playing a negative character in Baywatch?
In Aetraaz and Saat Khoon Maaf, I really enjoyed playing the villain. Baywatch was really fun because it's a comedy and not a drama. Obviously with Zac Efron and Dwayne Johnson, it will be hilarious. I think it will be a major blockbuster next year. You all must keep 19 May marked because we have all loved Baywatch in our growing up years and also because I am very mean in the film. I don't think Dwyane has ever had somebody be so patronising and mean to him ... that's what he told me. We shoot the entire film in just about 60-65 days and I am looking forward to see how people react to Victoria as my debut will be in a negative character and I am taking on Dwayne and Zac who are like people's champions.
You have acted in Bollywood, sung songs, and are currently working in Hollywood. What is left?
I don't think Hollywood is done with one film. Yes, I will take credit for my showQuanticobecause it has done tremendously well and is very successful. We have gone to 210 territories around the world, and dubbed it in about 15-16 languages. I hear myself speaking those languages because my voice is dubbed in them. But my film career has not even started yet in America. So there's no point in getting happy because I have signed a movie ... that doesn't make someone a star. I am sorry! I am going to wait for my film and then you all decide how it does.
You have been attending major international events. How do you decide what to wear at the events?
I don't take myself so seriously. I only get serious between 'action' and 'cut'. I don't really think much about my clothes or any strategy. Send me in a T-shirt and jeans and I will still make an impact. My Oscar outfit decision was decided on that day itself. I am very moody maybe because I am a Cancerian. I have my team to take care of this.
Also read: Interview: Priyanka Chopra on Mumbai, Quantico and everything else you want to know
Kareena has recently praised you a great deal and said she is proud of what you have achieved in the West.
Thank you so much, Kareena for acknowledging my work. She has actually been very encouraging. I really admire her for being that way with me. I wish her the best in life. I am really grateful when something like this comes from a colleague; it really gives you the strength to do even better work.
-- Sourced from Ami Sheth, Bollywood News Service