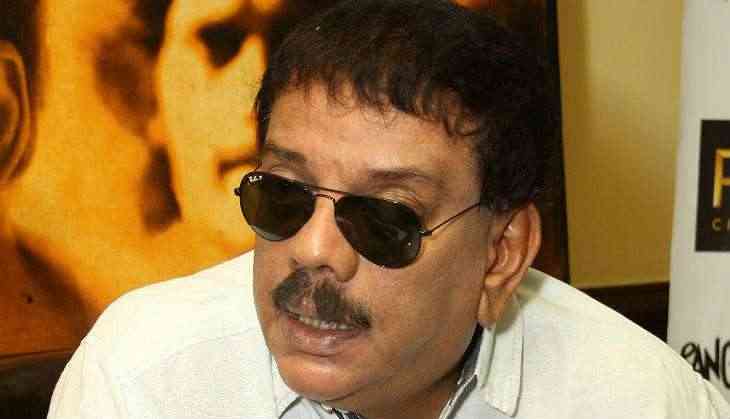 Priyadarshan on National Awards: Regional films better than Bollywood
Bollywood films remained far behind regional cinema in notching up top honors at the 64th National Film Awards. It was because their content was 'better', says veteran filmmaker and jury chairperson Priyadarshan.
'Bollywood films have not lost, but the regional cinema has excelled. New attempt and new content were there from the regional filmmakers' side. That's why they have dominated.
'It's not that Bollywood was bad. It's because these people (of regional cinema) were better,' Priyadarshan, who chaired the jury for the feature film category, told IANS here. The awards were announced here on Friday at the National Media Centre.
Marathi film 'Kasaav' was named the Best Feature Film; the Best Popular Film Providing Wholesome Entertainment award was given to Telugu film 'Sathamanam Bhavathi'; filmmaker Rajesh Mapuskar was named as the Best Director for Marathi film 'Ventilator' and Malayalam actress Surabhi C.M. was announced the Best Actress for 'Minnaminungu - the Firefly'.
The big surprise came in when actor Akshay Kumar was named as the Best Actor for 'Rustom' -- leading to much chatter among the audience.
Asked about the same, Priyadarshan said: 'For the Best Actor category, we had four people in the final round. Akshay had two films ('Airlift' and 'Rustom'). Mohanlal had three films. Besides them, two other Bengali actors were there. 'Akshay and Mohanlal were the main two contenders.'
Justifying their choice of the winner, the 60-year-old said: 'Sometimes, an actor looks impressive because of a tailor-made role. But that's not an actor. An actor is somebody who does different roles and survives for years... So considering that we found Akshay the suitable one.'
In some years, regional films were snubbed and most of the top honors were bestowed on Bollywood. But Priyadarshan -- who has helmed over 90 films in different languages in a career spanning four decades -- feels the winners are balanced this time.
'The selection criteria was basically on quality and the content of films. Regional films did well in both ways,' Priyadarshan said.
He added: 'With my 40 years' experience in this field, I kept it in my mind that I will look it (films) as a jury chairman. Also, the jury was equally supportive to me. There is no biased decision made in any of the categories.
'That's why you find a very well balanced result.
'What I must mention is that regional cinema has catered some really brilliant films this year, which was not the case last year. It has really improved its content and quality. That's why we had a tough time in deciding the winners.'
Bollywood superstar Aamir Khan's Hindi film 'Dangal', which broke various records at the box office upon its release, was not considered worthy for most of the categories. The film only won the Best Supporting Actress award for child actress Zaira Wasim.
Delving upon that, Priyadarshan said: ''Dangal' was recalled actually. I called it back to see it again. 'Dangal' missed out because of the powerful regional films. It's not because of anything else. Some of the Marathi and Bengali films were brilliant and better.'